Posted by Olive Oil Lovers on 15th Feb 2019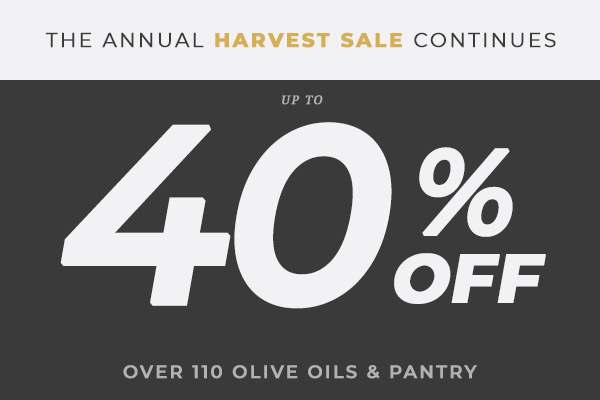 The Olive Oil Lovers annual Harvest Sale continues! We still have plenty of great offers to choose from, and we don't want you to miss out!
We've already sold out of dozens of items, so you need to act fast. Be sure to take advantage of this great sale, with many products remaining at up to 40% off their retail price!
CLICK HERE NOW to browse the best deals of the year!