Viola Nuovo
Regular price
$46.00
Unit price
per
translation missing: en.products.general.shipping_policy_html
Produced by Viola
This medium intensity extra virgin novello olive oil produced from green Frantoio olives has notable aromas of artichoke and green herbs. Try pairing with bitter green salads and roasted/grilled veg.
Extra Virgin NOVELLO 16.9 fl oz (500ml)

Novello olive oils are a celebration of the beginning of the olive harvest season, produced from the early harvest green olives to create the freshest tasting olive oil available.
Varietals: Frantoio, Leccino

There are hundreds of olive tree varieties, each with its own distinct taste and aromas.
Intensity: Medium

Intensity correlates to the amount of bitterness and/or pungency experienced when consuming an extra virgin olive oil. An olive oil with little bitterness that creates little to no sensation in the back of the throat is considered mild. A very bitter olive oil that causes a slight burning or spicy sensation in the mouth and throat is robust. We rate intensity between 5 values: Mild, Medium, Medium Robust, Robust and Extreme.
Acidity (%): 0.18

Acidity is one of the quality parameters set by the IOC for extra virgin olive oil. By definition extra virgin olive oil must have a free fatty acid level below 0.8%. Acidity CANNOT be detected by sensory analysis. This value is always determined by a laboratory.
Harvest Date: Fall 2022 (NOVELLO)

As a fresh food product, properly stored olive oil should be consumed within 2 years from the time of harvest for best flavor. Harvest runs from October through January in Northern Hemisphere regions, and from April through July in Southern Hemisphere regions.
Pairs Well With
Bitter Green Salads

Roasted/Grilled Veg

Red Meat

Aged Cheese

Soups & Stews

Pizza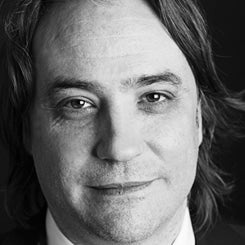 MADE FOR YOU BY
Viola
The area between Assisi and Spoleto in central Umbria, surrounded by majestic olive trees, has been the backdrop of the Viola family business since the 19th century. Here the Viola family has been cultivating olives and producing oil for generations. Today Marco Viola continues the family tradition and uses the most modern technologies. Aware of working in such a sensitive and vital sector as is the food industry, the company takes great care to develop and promote the principles of ethical conduct within their business as well as the environment, and to provide the best quality product to the consumer.
Each oil is the result of a hard year's work which begins in the olive grove and ends in their oil mill. The cultivation, harvest and processing of the olives are carried out following the family's traditions, all of which contribute to make an oil for the discerning customer who is very selective and able to appreciate the oil's aroma and taste, which are the flavors of Umbria.