FAQs
Have a question? Great. We'll be happy to help you! While you can browse this page for answers to some frequently asked questions, please do not hesitate to contact us if you need further assistance.
Email Us

Have a product question or issue with our online shop? Send an email to help@oliveoillovers.com

Alternatively, you many use this contact form.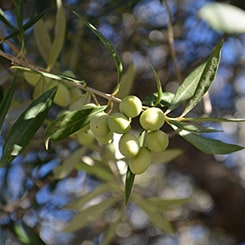 General
What do I look for when buying olive oil?

The first thing that you need to make sure is that you're always buying "extra virgin". Avoid lower quality products such as "pure", "lite", "pomace" and "virgin" olive oil. Look for the harvest date and make sure the oil was harvested within the last year. For example if you're buying in 2020, then ideally you want to find oil that was harvested late 2019.

Olive Oil Lovers only features extra virgin olive oils and only of the highest quality. We work with some of the world's best producers and we have extremely strict quality standards.
Do you have sales?


We do periodically discount select items, however, our biggest sale each year is our Harvest Sale. This typically begins when we start receiving new harvest items and need to make room in our warehouse. The sale only includes oils from the previous year's harvest, and will usually run from late January or early February into the late spring. Once the older harvest items have sold out, we only restock the new harvest products.

Sign up for our newsletter for alerts about the Harvest Sale and other promotions throughout the year.
Do you have samples available?

If you're looking to try out some specific oils, or are looking to learn about different oil varieties or brands, we have a 2 great options for you.

Olive Oil Lovers' Tasting Kit includes 6 carefully curated oils, and includes access to an app that helps you discover your olive oil palate. Learn more about the Tasting Kit.

We also have our "Pick Six" sampler pack, which lets you select any six sample-sized bottles available in our collection. Build your Pick Six sampler.

If you're interested in samples for your business, maybe Wholesale is right for you.
What happens if I buy and the products get damaged during transit?

We will exchange or refund your order. Please provide a photo and description of the damage and email us at help@oliveoillovers.com.
What is the best way to store a bottle of olive oil?

The two biggest enemies of an olive oil are light and heat. In order to best preserve a quality extra virgin olive oil, it is crucial to keep your oil stored away in a cool, dark place, preferably in a cabinet away from heat sources like a warm stove.
Is olive oil safe for cooking? I've heard the smokepoint is too low.

Quality extra virgin olive oils generally have a higher smoke point than many other oil options, making them great for use in cooking. Depending on the quality, extra virgin olive oil begins smoking between 365 and 410 degrees, with more quality oils on the higher end of the scale. In fact, even when heated to smoking, extra virgin olive oil is more resistant to degradation than other edible oils. So you can be sure the high quality extra virgin olive oils you find on our website will hold up well for almost all cooking applications. Learn more about cooking with olive oil.
What are the best olive oils for cooking?

We usually suggest using a milder oil when cooking and frying, so that the flavors of the oil you use will not overwhelm the food you prepare. View the olive oils we recommend for cooking.

Two of the most popular olive oils for cooking are produced from Arbequina variety olives from Spain and Koroneiki variety olives grown in Greece. Arbequina oils are mild with some sweet fruity aromas, and pair best with light, delicate flavors. Koroneiki oils are a little more robust, so they offer a bit more versatility in the kitchen.

Our most popular oil for cooking is Olive Oil Lovers' Mediterranean Blend, Amoris Every Day. It's the perfect oil to use for your daily cooking needs, and it's also our best value oil. Shop Amoris Every Day.
Do you have any recipes you recommend?
I'm having trouble opening a cap!

Does your oil not flow when you try to pour it? Your bottle probably has a flow regulator. Simply tip the bottle down to pour and give the bottle a good shake downwards, like a ketchup bottle. The flow regulator will pop open and your oil will flow. This little device in your bottle top is actually there to prevent tampering, like someone refilling the bottle. Now you know your product is genuine!
Our Olive Oils
Are all your olive oils new harvest?

Yes. However, there is a brief period, typically February through May each year, when we will have both new harvest and the previous year's olive oils listed in our catalog. This is time of year when new harvest olive oils begin arriving in the United States. If we have 2 different harvest years of a specific product, the previous year's item will include the harvest year in its title. During these months you can get great value on quality oils in our Annual Harvest Sale.

At Olive Oil Lovers you can easily tell the harvest date by looking at the product page of the olive oil you are interested in. For example, Fall 2021 will be "New Harvest" throughout 2022. Click here to view this year's new harvest extra virgin olive oils.
Are your EVOOs First Cold Pressed?

The short answer is yes. The long answer is that "First Cold Pressed" is purely commercial term with no factual meaning. Most of the world's best oils are extracted using a Continuous Cold Cycle. The olive paste that results from crushing the olives has its oil extracted only one time with the temperature remaining below 75 degrees Fahrenheit throughout the entire process.
Is your olive oil real, genuine Extra Virgin Olive Oil?

Adulteration of extra virgin olive oil is a problem that has been reported on extensively. We created Olive Oil Lovers to bring integrity to the market, and we only source the world's best olive oils from producers we know and trust, all of whom are quality driven in their manufacturing practices. We conduct an intensive screening of every producer and product on our site - in many cases visiting their estate and seeing their practices first-hand - and accept only producers who meet our high standards. All of our oils are proven extra virgin through chemical analysis in accordance to strict European Union regulations. Therefore, you can trust that any oil you purchase with us at Olive Oil Lovers will be genuine, 100% extra virgin olive oil.
When will your New Harvest olive oils arrive?

The olive harvest in the Northern Hemisphere begins in October and can typically run until November or December. For the best oils the extraction occurs within hours and then a long decanting period follows, a process that can take several months depending on the producer and their particular practices. Then the producers bottle and ship their oil to Olive Oil Lovers' US facility. The first oils from the new harvest arrive in the US in late January, and we typically have our full catalog of oils in stock by mid-April.

Be sure to sign up for our newsletter to receive updates as new arrivals become available.
Do you sell Novello olive oil?

Novellos and Nuovos are the freshest olive oils available. Our Novellos become available for preorder in early Autumn, with delivery to you by Thanksgiving. Our producers create these oils to celebrate the new harvest. They are meant to be enjoyed immediately, as they are typically unfiltered and not decanted, so the quality is harder to preserve over time.

Novellos are available for a limited time and in limited quantities, and will not be re-stocked once thay have sold out. Sign up for our newsletter to be notified when our Novello preorders begin.
What is the best by date on your products?

Most extra virgin olive oils will be labeled with a Best Before / Best By / Best If Used By date, which is a suggestion by the producer for when to enjoy the product at its optimal flavor. This date is typically 18 to 30 months after harvest. There are many factors that determine this date, such as olive variety, time of harvest, polyphenols and date of bottling, so the Best By date on an olive oil will vary depending on the producer and the product.

At Olive Oil Lovers the most crucial date is the Harvest Date. This is the month and year when the olives were actually picked and crushed, making this date the most accurate representation of the oil's freshness. This date lands during the Autumn months for oils produced in the Northern Hemisphere and Spring months for those from the Southern Hemisphere. While some producers do include the harvest date on their products, Olive Oil Lovers always displays the Harvest Date on every product page found on our website.

Because the Best Before date is an estimated date for enjoying an oil at its optimal flavor, it is NOT an expiration date. It is simply a suggested timeframe for when to enjoy an oil is at its peak in flavor.
Which olive oils are rich in polyphenols?

Extra virgin olive oil is a natural fruit juice containing polyphenols, valuable antioxidants that cannot be found in any other edible oil. Many consider the polyphenols in extra virgin olive oil to be responsible for the low incidence of heart disease associated with people who regularly consume a Mediterranean diet. Learn more about polyphenols and the many health benefits of olive oil.

Not every producer we work with tests for polyphenolic content, however, many producers do test for polyphenols and we list that information on each product page when we have it available. You can also customize our main search page to only show high polyphenol oils.

Note that because extra virgin olive oil is a natural product, its positive attributes will soften or lessen over time. Just as an oil's flavors are most present when the oil is fresh and just bottled, the polyphenol content is also highest at this time as well. Therefore an oil rich in polyphenols will retain its potency longer than an oil lower in polyphenols.
Why is my olive oil so bitter?

Bitterness is one of the three main positive attributes of a high quality extra virgin olive oil, so it's common - and good! - for an oil to have a bitterness to it. Olive oils can have more or less bitterness, so if you're not a fan you can return the opened product for store credit. If you need to make a return, or want us to help you find an oil you love, email help@oliveoillovers.com for assistance.
Do you have organic olive oils? Are organic oils better than conventional?

Olive oil does not require organic production to be high quality. Regional certifications and organic standards bring peace of mind to many customers, but achieving these certifications does increase the cost of production. All of the producers we work with respect their land and their fruit and their processes in order to create a healthy and flavorful product.

Olive Oil Lovers carries a wide selection of organic extra virgin olive oils from each of our major regions. Shop our selection of organic olive oils..
Shipping & Returns
Should I be concerned about heat or cold during shipping?

The key to storing and transporting olive oil is to avoid prolonged exposure to significantly high temperatures, which may adversely affect the flavors of the oil over time. Cold temperatures might begin to solidify an oil, but do not affect the oil's quality. Prior to shipping we store all our products in a temperature controlled warehouse, where the oils remain protected from heat and light. It takes weeks and months at excessively high temperatures to affect an oil's flavor, so an oil sitting in a hot truck for a few hours while out for delivery - or even traveling across country and back - will not cause the oil's quality or flavors to be affected, even in the heat of summer.
What should I do if I have a problem with my order?

If you would like to cancel or change an order, please let us know by email as soon as possible, as we do charge a restocking fee in some scenarios. If you have a problem with an order (missing item, damage, etc.) send an email with your name and order number to help@oliveoillovers.com and please include photos of any damage. If you think you're missing an item, please include a photo of the shipping boxes to help us reconcile the order and identify the issue.
How long do I have to return an item?

If you are dissatisfied with your product you may request an exchange or refund within 14 calendar days from the date of purchase. We will send you a return label and issue a refund based on the condition of the returned product. Read more about our Return policy.


Return labels are valid for 14 calendar days from the date sent. If the items are not given to the carriers within those two weeks, the label is cancelled.
When will my order be delivered?

We ship all orders from our facility in Northern New Jersey. We have a 1-2 business day timeline for picking and packing our orders at this time. You will receive an email confirming when your package has been picked up and is on its way to you. For more information you can refer to our average transit time map on our Shipping and Returns page.
Do you ship internationally?

We do not ship internationally at this time. We hope to be able to ship beyond our borders in the near future.
Do you have expedited shipping options?

Yes, we use UPS for all expedited shipping. Be aware that UPS does not count the day of pick-up as the first day of shipping, nor do they count weekend days or major national holidays in their timelines, only Monday through Friday. According to UPS policy, for any orders placed on (or too close to) the weekend, there may be additional calendar days included in the shipping timeline that will not count toward the overall transit time of the package.

Unfortunately, at this time we are unable to offer expedited shipping to Puerto Rico.
Can you ship one order to multiple locations?

This functionality is not currently available on our shop, but we do hope to be able to fulfill orders like this again soon.
Rewards
Do you have a rewards program?

Yes! Our Rewards program gives you points for every purchase, with bonus points for orders over $100. Once you've earned 500+ points you can redeem for store credit to use towards your next purchase!

We are still reviewing the program and are looking at more ways to earn points in the future.
Accounts
Forgot password? Trouble logging in?

You can find the button to sign in / sign out in the upper right of your browser window. Alternatively, click here to login.

If you are having trouble with your password, reset your password here. If you have already clicked on the link to reset your password, and have not received an email within an hour, and you have already checked your spam / promotions folders, you most likely checked out as a Guest and have not yet created an account for yourself with Olive Oil Lovers. Click here to create your account.
About Us
Where are you located?

All of the products we sell are shipped to you from our warehouse outside of New York City in Northern New Jersey. We are exclusively an online company and do not have any retail locations to visit. However, we do ship to all 50 states from this location.
Do you sell wholesale?
Do you have an Affiliate program?

Yes. You can learn more about our Affiliate program and register here.