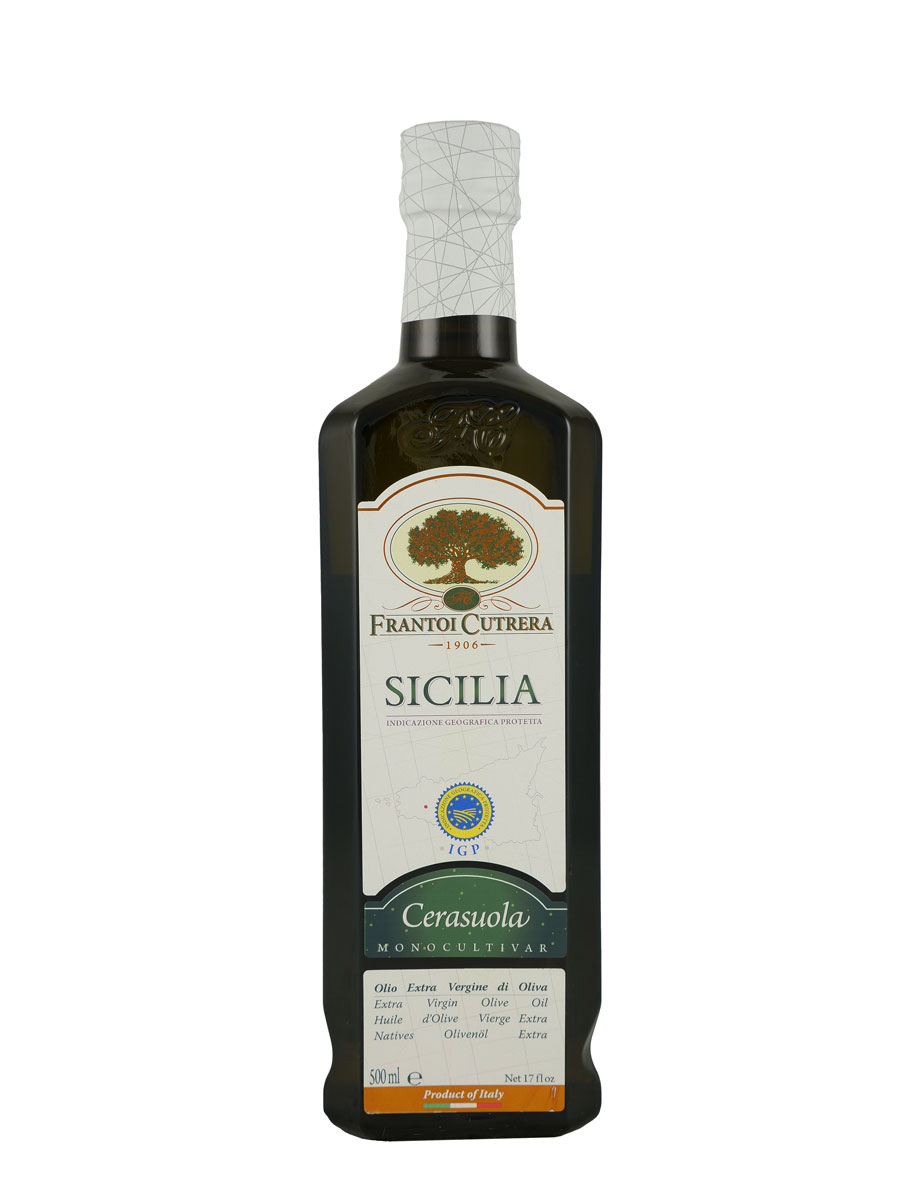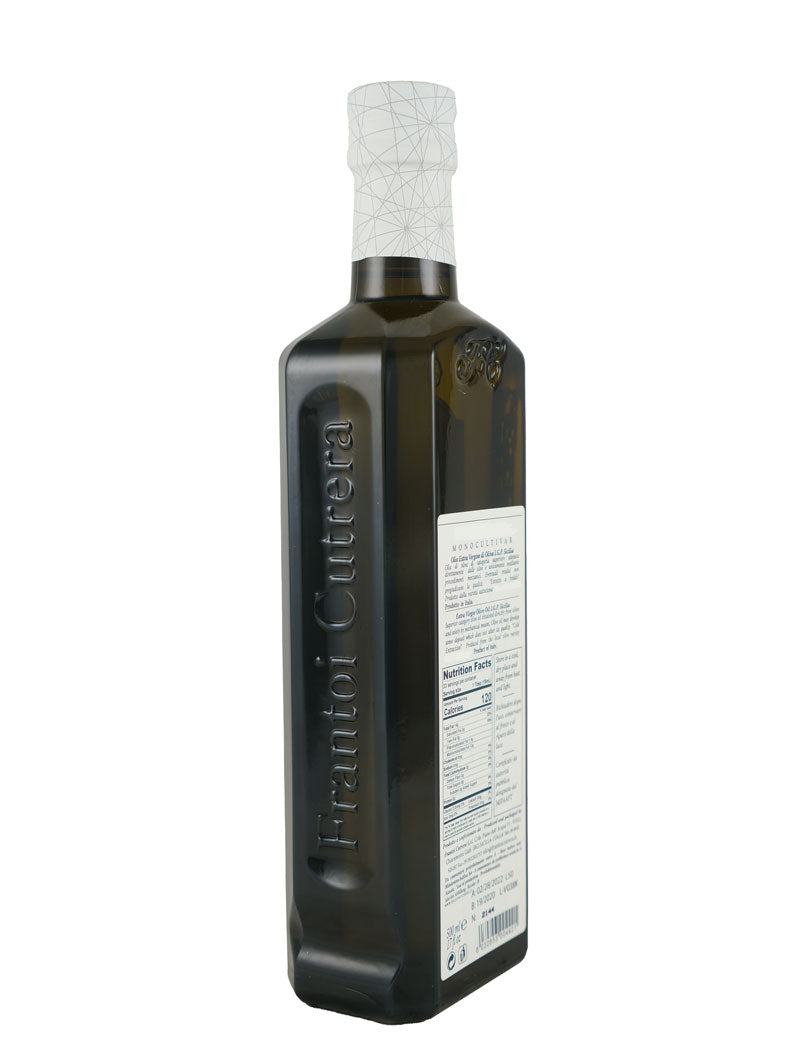 Frantoi Cutrera Cerasuola IGP Sicilia
Regular price
$30.95
Unit price
per
Translation missing: en.products.general.shipping_policy_html
Produced by Frantoi Cutrera
This medium intensity extra virgin olive oil produced from both green and ripe Cerasuola olives has notable aromas of tomato and green herbs. Try pairing with bitter green salads and roasted/grilled veg.
Extra Virgin 16.9 fl oz (500ml)

Extra virgin olive oil is the highest quality olive oil. By definition it must have some fruity flavor, zero defects, free fatty acid level below 0.8%, and be derived by cold extraction below 27°C ~ 80°F.
Varietals: Cerasuola

There are hundreds of olive tree varieties, each with its own distinct taste and aromas.
Intensity: Medium

Intensity correlates to the amount of bitterness and/or pungency experienced when consuming an extra virgin olive oil. An olive oil with little bitterness that creates little to no sensation in the back of the throat is considered mild. A very bitter olive oil that causes a slight burning or spicy sensation in the mouth and throat is robust. We rate intensity between 5 values: Mild, Medium, Medium Robust, Robust and Extreme.
Harvest Date: Fall 2022

As a fresh food product, properly stored olive oil should be consumed within 2 years from the time of harvest for best flavor. Harvest runs from October through January in Northern Hemisphere regions, and from April through July in Southern Hemisphere regions.
Pairs Well With
Bitter Green Salads

Roasted/Grilled Veg

Grilled Fish

Red Meat

Aged Cheese

Soups & Stews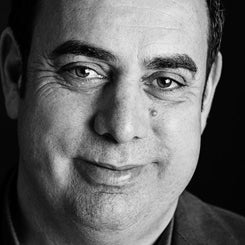 MADE FOR YOU BY
Frantoi Cutrera
For generations the Cutrera family has been dedicating their lives to the cultivation of olive trees and olive oil production, a profession carried on for decades with passion and love that binds the family to its land. The company's origins date back more than a century ago to 1906, when the Cutrera family first began to cultivate and care for their olive trees in Chiaramonte Gulfi, a small town in southeastern Sicily.
In 1979 Giovanni Cutrera, the head of the family, founded the company's first mill with the help of his wife, Mary. Over the years Giovanni's children, Maria, Giusy and Salvatore, joined their Dad on his farm, and in 1999 decided to open a second mill. The Cutrera family pays diligent attention to each stage of olive oil production: harvesting the olives by hand to minimize damage, transporting the olives to the mill within 6 hours, and cold-extracting the oil with scrupulous attention. By maintaining a balance between tradition and innovation, Frantoi Cutrera continues the legacy that the farm's members have been putting into practice for over a century.