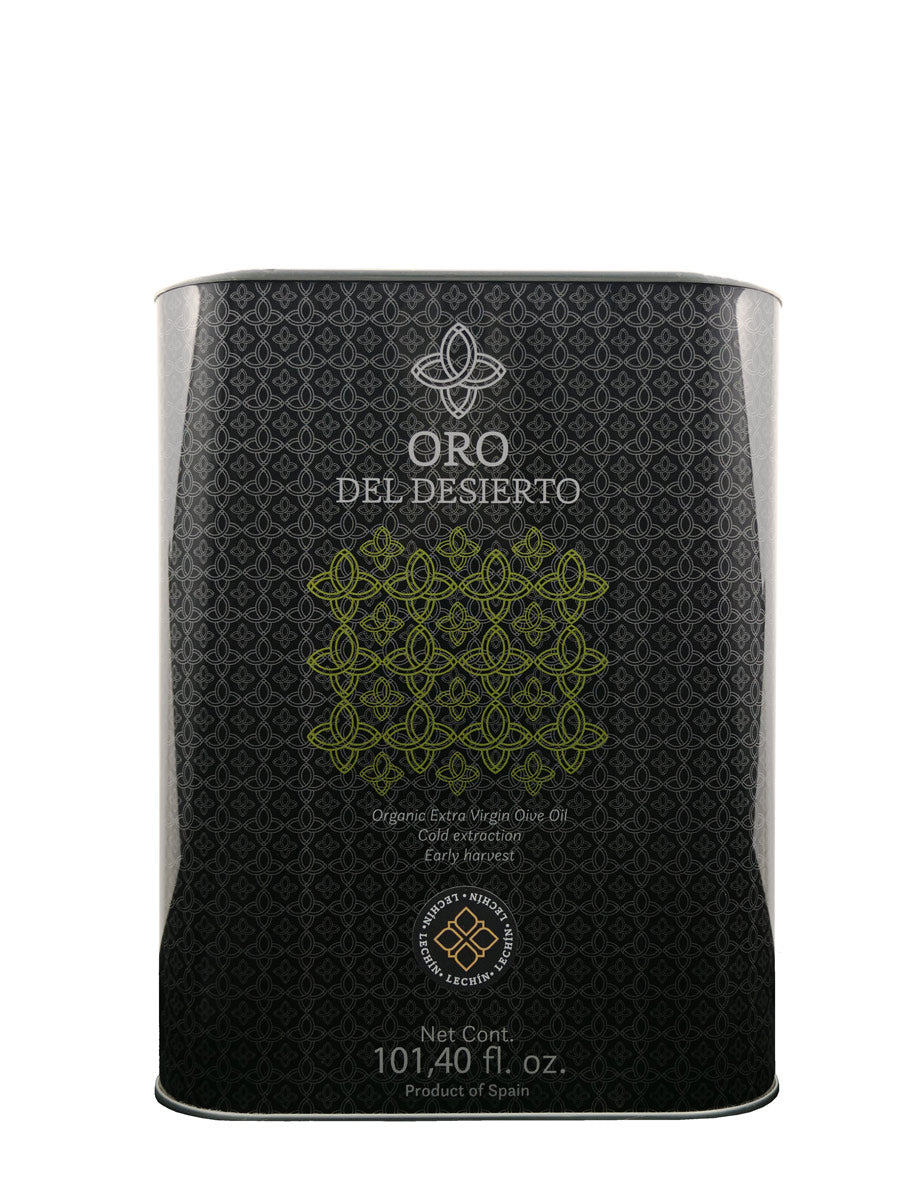 Oro del Desierto Organic Lechin 3L Tin
Regular price
$69.95
Unit price
per
Translation missing: en.products.general.shipping_policy_html
Because tin packaging is inherently fragile and prone to denting, prior to shipment we ensure all tins leaving our facility are in perfect condition and well-packaged. However, we cannot guarantee that no denting will occur while your package is in transit. Furthermore, fluctuations in temperature and/or air pressure during transportation can frequently cause indentation of tin packaging due to expansion and contraction of the oil inside.

A dented tin is a cosmetic issue that does not affect the quality of the oil. Consequently we will not accept tin returns unless they are severely damaged or leaking, after all, the most important factor is the quality of the oil inside.
Produced by Oro del Desierto
This medium intensity organic extra virgin olive oil produced from both green and ripe Lechin olives has notable aromas of olives and apricot. Try pairing with fish and rice.
Organic Extra Virgin 101 fl oz (3 Liters)

Certified organic olive oils use organically grown olives and meet organic production standards for their region. Extra virgin olive oil is the highest quality olive oil. By definition it must have some fruity flavor, zero defects, free fatty acid level below 0.8%, and be derived by cold extraction below 27°C ~ 80°F.
Varietals: Lechin

There are hundreds of olive tree varieties, each with its own distinct taste and aromas.
Intensity: Medium

Intensity correlates to the amount of bitterness and/or pungency experienced when consuming an extra virgin olive oil. An olive oil with little bitterness that creates little to no sensation in the back of the throat is considered mild. A very bitter olive oil that causes a slight burning or spicy sensation in the mouth and throat is robust. We rate intensity between 5 values: Mild, Medium, Medium Robust, Robust and Extreme.
Polyphenols (mg/kg): 510

Polyphenols are antioxidant micronutrients found in plant-based foods. The phenolic concentration in olive oil depends on variables like the variety, ripeness at harvest, extraction methods, etc. Visit our Health Benefits page to learn more.
Acidity (%): 0.15

Acidity is one of the quality parameters set by the IOC for extra virgin olive oil. By definition extra virgin olive oil must have a free fatty acid level below 0.8%. Acidity CANNOT be detected by sensory analysis. This value is always determined by a laboratory.
Harvest Date: Fall 2022

As a fresh food product, properly stored olive oil should be consumed within 2 years from the time of harvest for best flavor. Harvest runs from October through January in Northern Hemisphere regions, and from April through July in Southern Hemisphere regions.
Pairs Well With
Fish

Rice

Garden Tomato Salad

White Meat

Confections
Aromas
Olives

Apricot

Apple

Green Herbs

Almonds
Tasting Notes
Almonds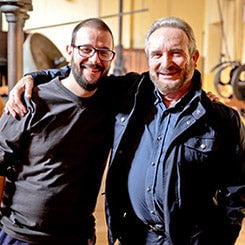 MADE FOR YOU BY
Oro del Desierto
Oro del Desierto is a family-owned and operated business located in the Tabernas region of Southern Spain. In this unique rugged landscape with more than 3,000 hours of sunshine a year, fantastic extra virgin olive oils are being produced with great attention and care. The hand-harvested olives are cold-pressed using 100% renewable energy within eight hours of harvesting, resulting in a 100% ORGANIC Extra Virgin Olive Oil of the highest quality and flavor.
Through the use of clean energy, Oro del Desierto understands the olive grove as an ecosystem in which they intervene and take great care in the management of the soil, plants, rainwater and wild animals, essential for maintaining the ecological culture.