Recipes

Fancy Grilled Cheese
Recipes
Fancy Grilled Cheese
Posted by Catherine Murray on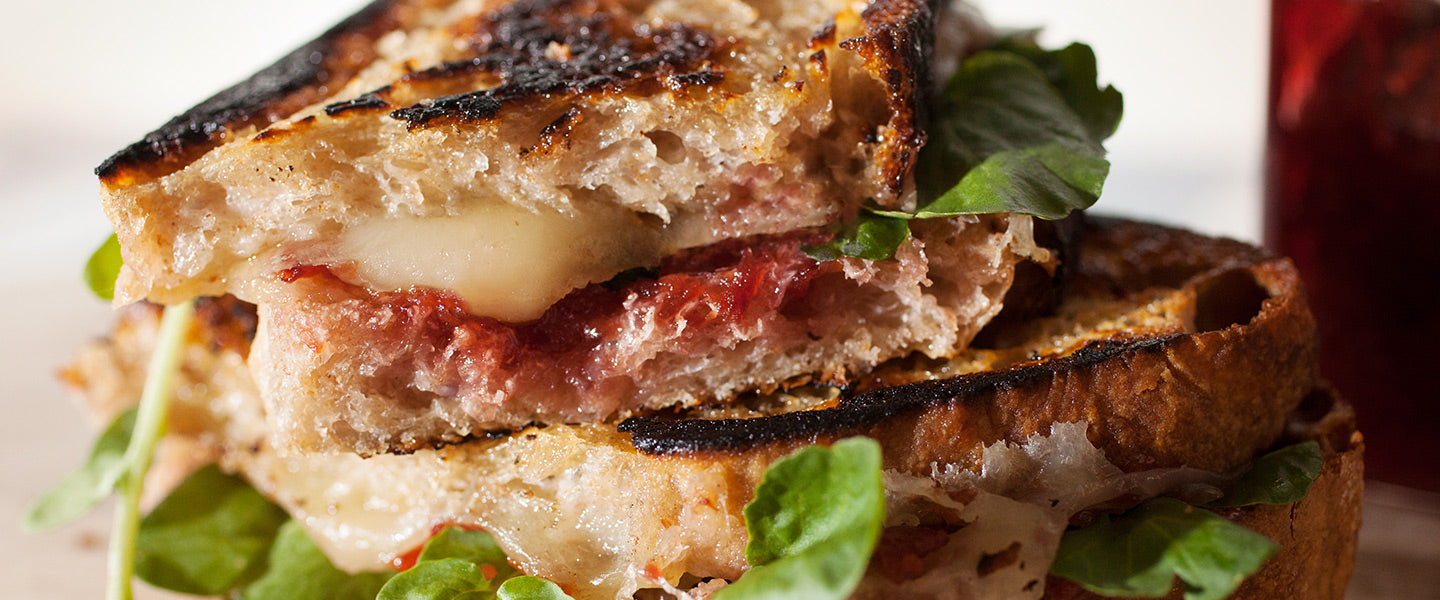 Grilled cheese sandwiches are endlessly versatile using different varieties of breads, cheeses and toppings. When using a hearty bread like sourdough, grilling the bread with olive oil gives the sandwich a bruschetta-like crunch and clean flavor.
Prep Time: 5 minutes
Cook Time: 6-8 minutes
Serves: 1
Ingredients
2 slices crusty sourdough bread
2 tbsp extra virgin olive oil
1 garlic clove
3 tbsp cherry jam
1 large slice fontina cheese
1 large slice Asiago cheese
¼ cup watercress (or pea shoots)
Directions
Brush the outside of each piece of bread with olive oil. Cut the garlic clove in half and rub the inside cut onto the oiled side of the bread. This will add a hint of garlic flavor without overwhelming the sandwich. On the non-oiled side of each piece of bread, generously spread the jam.
Place a large skillet on the stove over medium high heat. Place each piece of bread oil-side down and immediately top each with a slice of cheese.
Cover with a lid. The lid aids in melting the cheese by containing the heat and steam. Every minute or so, lift the sandwich with a spatula to check the bread underneath. The bread should be a dark golden brown but not burnt. If the bread is toasted before the cheese has melted, turn down the temperature to prevent burning.
Carefully remove from skillet. Top with watercress and close the sandwich. Cut in half diagonally and serve hot.