Recipes

Pasta w/ Fresh Herbs
Recipes
Pasta w/ Fresh Herbs
Posted by Catherine Murray on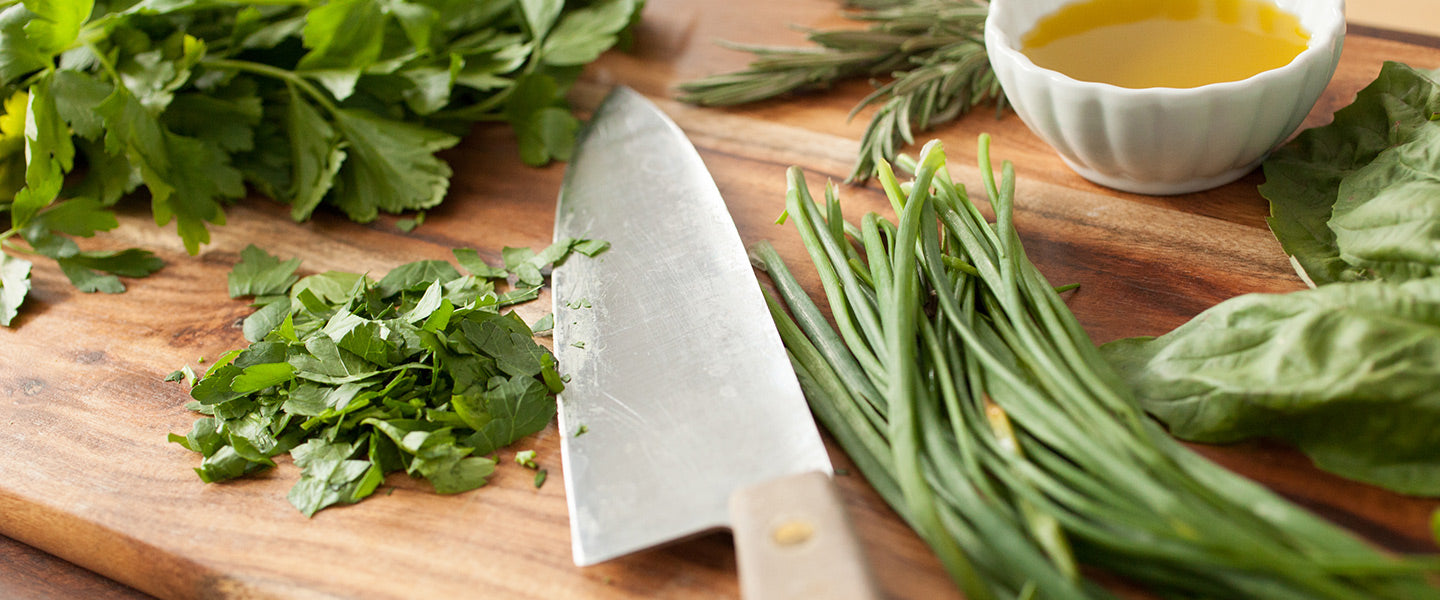 The simplest of pasta dishes comes from the summer garden. Grab a few handfuls of your favorite herbs and dinner will be ready in 20 minutes.
Wait Time: 10 minutes
Cook Time: 20 minutes
Serves: 5
Ingredients
2 cups of your favorite summer herbs:

As shown: flatleaf parsley, basil, chives, rosemary
Additional options: oregano, sage, tarragon, thyme
Use a ratio of more large leafy herbs and fewer hard stemmed herbs
½ cup thinly sliced sun dried tomatoes (stored dry, not packed in oil)
16 oz. fettuccine pasta
2 cups dry white wine
3 tbsp 46° Parallelo Casaliva olive oil
¼ cup shaved Parmesan cheese
Directions
Place the sliced sun dried tomatoes into a small bowl. Cover them in water and let soak for 10 minutes.
Cook your pasta according to package instructions. Drain and set aside.
While the pasta is cooking, prep the herbs by washing them and removing any hard stems. Coarsely chop and set aside. Pour white wine, sun dried tomatoes (including water) into a deep skillet. Cook on medium heat for 5 minutes.
Place the pasta in a large serving bowl. Pour the white wine sauce and the olive oil over top. Toss with the chopped fresh herbs. Sprinkle with cheese upon serving.