Recipes

Homemade Holiday Nut Butters
Recipes
Homemade Holiday Nut Butters
Posted by Catherine Murray on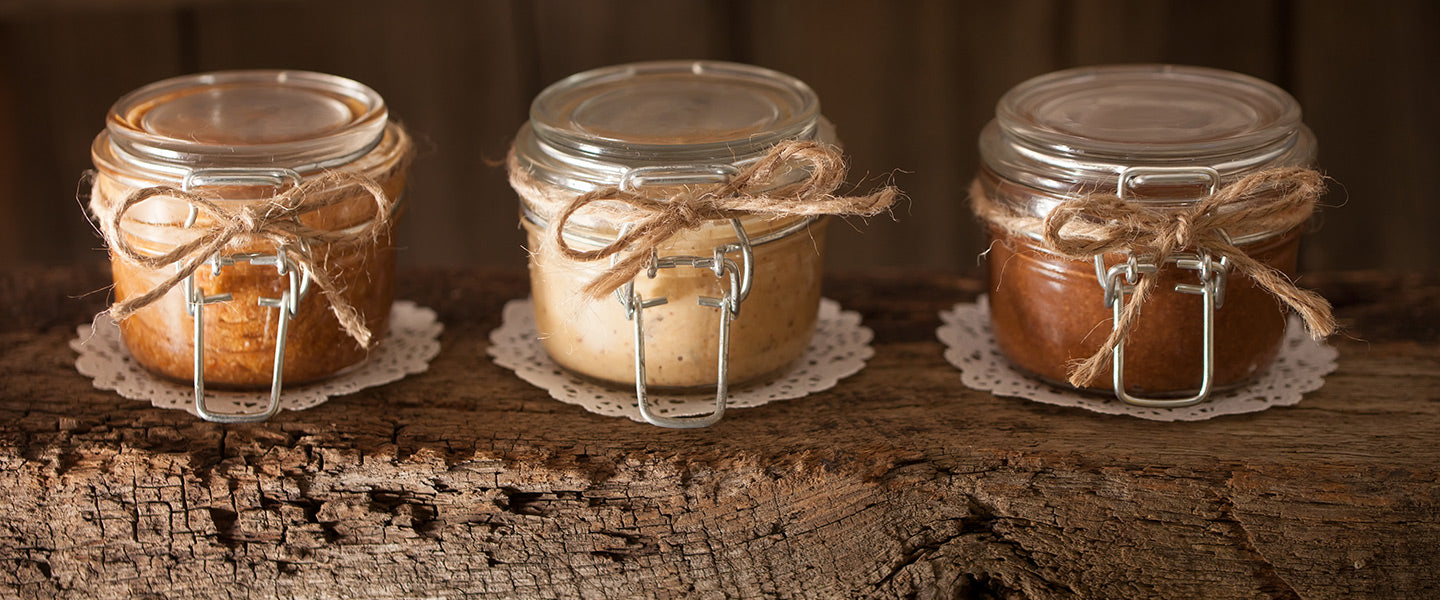 Making your own nut butter is as easy as turning on the food processor. From simple peanut butter to decadent combinations of your favorite ingredients, you're only ever a few short minutes away from homemade nut butter.
What will you spread all these delicious butters on? How about apples, celery or bananas? Or perhaps pretzels, ice cream and pancakes? Store in jars and give as gifts. Here are three easy nut butter recipes to get you started.
Ingredients
CARDAMOM DATE CASHEW BUTTER
1 c roasted unsalted cashews
1 tbsp olive oil
6 dates, finely chopped
1/8 tsp cardamom
1/4 tsp salt
BROWN SUGAR ROASTED ALMOND BUTTER
1 c roasted unsalted almonds
1 tbsp olive oil
3 tbsp brown sugar
1/4 tsp salt
MEXICAN PEANUT BUTTER
1 c unsalted peanuts
1 tbsp olive oil
1 tsp cinnamon
1 tsp cocoa powder
2 tsp brown sugar
½ tsp salt
¼ tsp nutmeg
1/8 tsp cayenne
Directions
In a small food processor, chop/grind nuts until they begin to form a paste and stick together, 2-4 minutes. The food processor may begin to overheat, so make sure to take breaks to give the food processor time to cool down. Use a spatula to scrape nuts off the sides and encourage the blade to continue running.
Once paste forms, add oil. Process until incorporated. Add remaining ingredients and process for another 1-2 minutes, until all ingredients are incorporated and butter is smooth to your liking. Store in a sealed container for up to 2 weeks.