About EVOO

Olive Oil Certifications
About EVOO
Olive Oil Certifications
Posted by Olive Oil Lovers on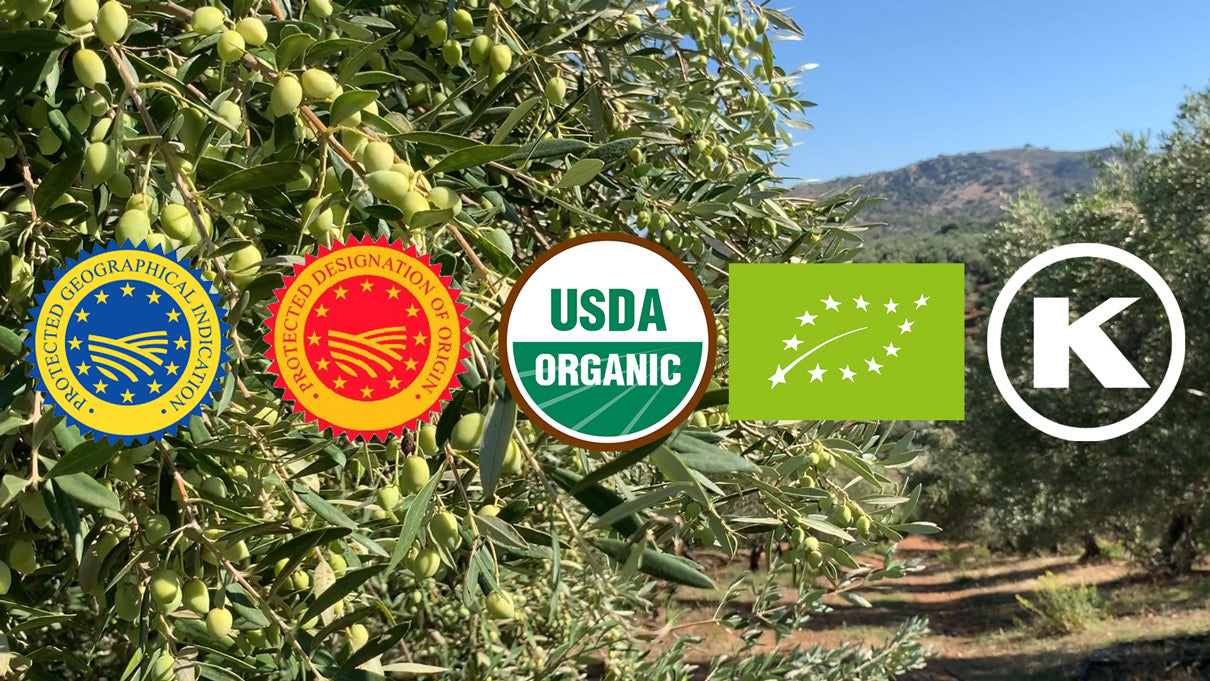 In order to promote and protect the names of quality agricultural products such as olive oil, the European Union has established the PDO and PGI certification schemes which ensure that only products genuinely originating in the particular certified region are allowed to be identified as such in commerce.
What is PDO and DOP?
PDO stands for "Protected Designation of Origin" or "Denominazione di Origine Protetta" (DOP) in Italy. For a particular area to be awarded the PDO/DOP status, it must be producing an outstanding olive oil and have a good reputation. For an olive oil to qualify for the PDO/DOP name and logo, it must be grown, produced and bottled in the designated area, but it must also meet strict requirements in terms of varietals, method of production and overall quality.
What is PGI and IGP?
PGI stands for "Protected Geographical Indication" or "Indicazione Geografica Protetta" (IGP) in Italy. This status is usually awarded to a larger geographical area, but the rules are less exacting than PDO/DOP. An olive oil carrying the PGI/IGP logo must have at least one characteristic associating it with the PGI/IGP area and at least one stage of the production process must be carried out there.
What is Organic?
In order for an olive oil to be certified organic by the European Union, it must be a product of organic farming that combines the best environmental practices, a high level of biodiversity and the preservation of natural resources. Organic farmers in the European Union are obliged to respect the health of the soil, water, plants and animals, while making responsible use of energy and natural resources. Organic farmers and processors must comply with strict EU requirements with regular inspections carried out at every stage of the organic chain in order to use the organic logo on their products.
What is Kosher?
When a product is certified Kosher, customers know that the product complies with a strict policy of kosher food laws, including cleanliness, purity and quality. But kosher means more than responsible food preparation. Kosher refers to a set of intricate biblical laws that detail the types of food that a Jewish person may eat and the ways in which it may be prepared. To be certified Kosher, all ingredients in every product—and the process of preparing the product—must be certified for orthodox kosher-compliance too.