About EVOO

Is Olive Oil Good for Dogs?
About EVOO
Is Olive Oil Good for Dogs?
Posted by Olive Oil Lovers on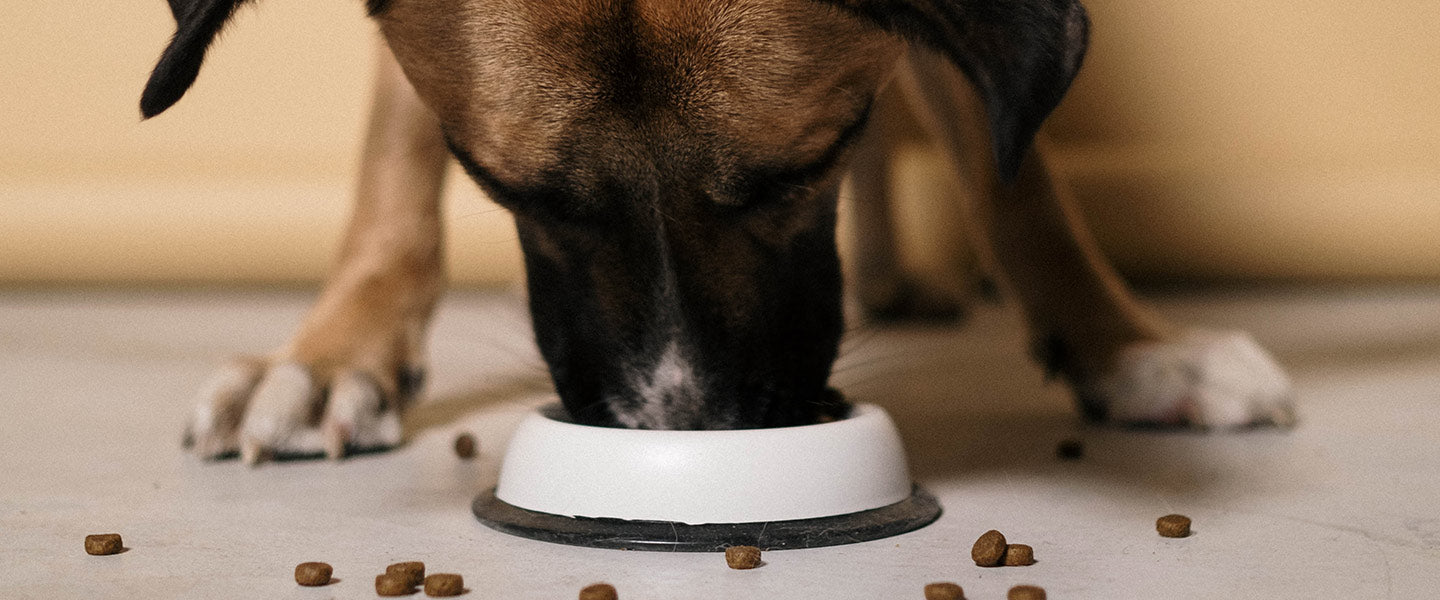 If you're looking to give your pooch some extra pep in their step, then supplementing your dog's diet with extra virgin olive oil is a great choice. Evidence suggests olive oil is a good source of fat and other nutrients for your canine friends. In fact, many dog foods already contains some olive oil. Adding a little EVOO to your pet's food each days can also give their coat extra shine and improve the health of their skin. 
However, before you start any new supplement plan, remember to always consult your pet's veterinarian first. For example, if your dog has trouble digesting fats, adding olive oil is to their diet is probably not the best choice.
A Healthy Fat for Your Dog
Because we know it's good for you, the science indicates that as long as EVOO is supplemented in moderation, your dog will benefit too. We suggest starting with 1 teaspoon added to a meal each day for each 30lbs of weight your dogs carries. For dogs with sensitive stomach or digestive system, try introducing extra virgin olive oil in smaller doses to start.
Help Your Dog Lose Weight
Like all oils, olive oil is a calorically-dense food, with 120 calories contained in a single tablespoon. This is why it's important to be very careful when supplementing your dog's diet with olive oil. However, because extra virgin olive oil helps to breakdown existing fat cells in the body while also curbing appetite, adding extra virgin olive oil to a dog's diet can actually help overweight dogs to shed some extra pounds. 
Help Your Dog Improve Mobility
Extra virgin olive oil is made primarily of the monounsaturated fat oleic acid and contains antioxidant rich polyphenols with many proven health benefits for humans. Some of these antioxidants have proven anti-inflammatory effects that can help alleviate pain and stiffness due to arthritis. Olive oil also contains Omega 3 fatty acids that can help lubricate joints. This means olive oil can improve your dog's joint health, great news for older dogs who are losing their verve. EVOO can also serve as natural alternative to long term anti-inflammatory medications, helping keep dogs playful, happy, and feeling young again! 
Give Your Dog Healthier Hair and Skin
Research focused on adding oils to the diets of dogs has proven that fatty acid supplements can be used to alter the serum and cutaneous fatty acid compositions of dogs. The beneficial nutrients in olive oil can preserve the moisture in dogs' skin cells and nourish their hair to give it more strength and shine. Supplementing with extra virgin olive oil can also help heal dry and damaged skin and hair. It's important to remember that you should not apply olive oil directly to your pet's hair or skin, as this will not only create a messy situation, but can also exacerbate existing skin conditions. Instead you should only add olive oil to your pet's food. 
Improve Health of Aging Dogs
There's a lot of evidence that a moderate olive oil supplement will help your dog live a long & healthy life. Just as olive oil has shown promise improving symptoms of brain diseases like Alzheimer's in humans, the polyphenols in olive oil can help prevent or delay the onset of Canine Cognitive Dysfunction (CCD) in dogs. 
Extra virgin olive oil can help reduce the chance of heart disease by reducing bad cholesterol and improving blood flow. EVOO has shown the ability to improve cell health by helping the body removing dead cells while aiding the processes that create new cells. Furthermore, extra virgin olive oil has also been proven to damage and even kill cancer cells. This is great news especially for older dogs, as cancer is the leading cause of death for dogs over 10 years old. 
Olive oil can also help aid digestion. It's important that you ensure your pet is tolerating the supplement and not making any existing diarrhea or vomiting issues worse. However, for a pet regularly experiencing constipation, the oil may ease symptoms by lubricating the digestive tract.
Even if your dog is not sick or old, as a natural ingredient that improves overall immune support, extra virgin olive oil is a great preventative healthcare choice for your pet.
Best EVOO Choice for Dogs
It's important to avoid giving your pet chemically-processed olive oils and instead go for a healthy choice like extra virgin olive oil. A product like Amoris Every Day Bag in Box is a great option. It provides healthy fats from a genuine extra virgin olive oil with best in class storage protecting the oil from oxidation. The bag in box design makes it easy to dispense from the counter right into your dog's food dish. When you consider the potential costs of proprietary dietary supplements on the market, Amoris Every Day is a very cost-effective solution that benefits your pet's health while providing great versatility for all uses in your healthy kitchen.
Amoris Every Day
Great Value Versatile EVOO
Shop All