Recipes

Shaved Brussels Sprout Salad
Recipes
Shaved Brussels Sprout Salad
Posted by Catherine Murray on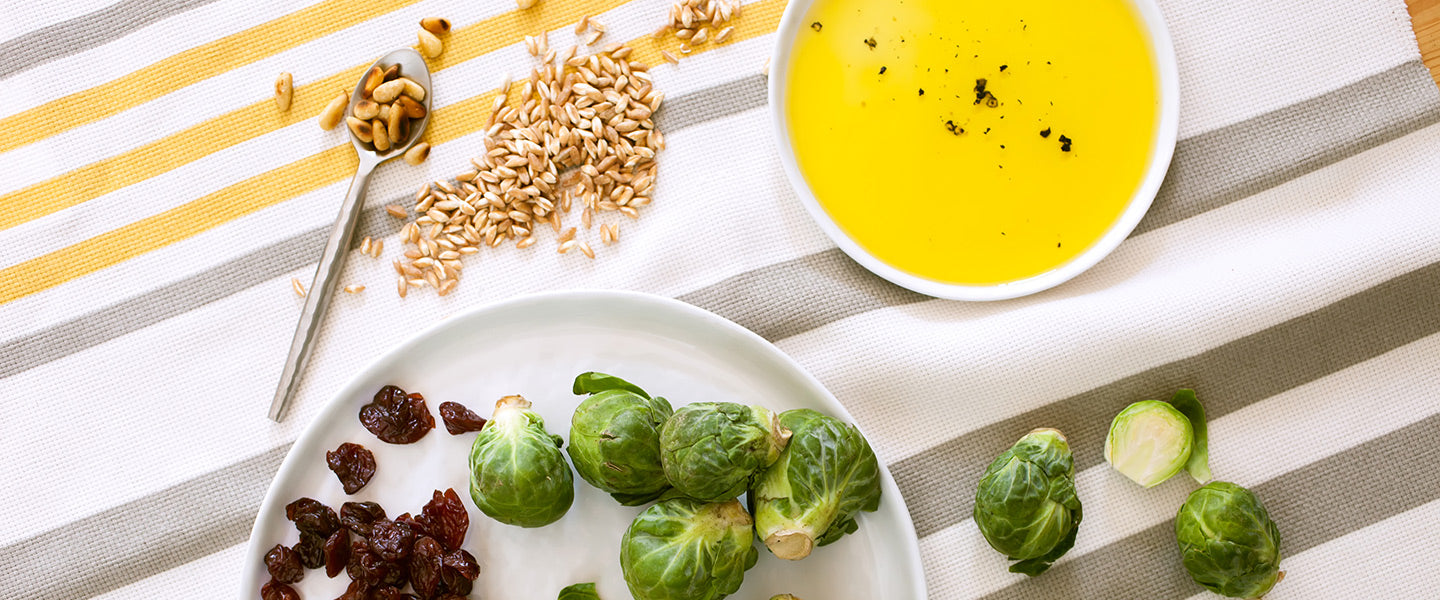 If the holidays have you feeling weighed down with heavy foods, this salad is light at heart. Tart cherries and crisp Brussels sprouts with a refreshing orange dressing create a holiday-friendly dish sure to liven up any table.
Time: 20 minutes
Serves: 4
Ingredients
4 c thinly sliced Brussels sprouts
3/4 c dried cherries
¼ c shaved Parmesan cheese
½ c olive oil
3 tbsp finely chopped shallots
2 tbsp honey
2 tbsp fresh grated orange zest
¼ c sesame seeds or pine nuts (optional)
Directions
To make the dressing, whisk together olive oil, shallots, honey and orange zest in a small bowl.
In a large bowl, combine Brussels sprouts, cherries, Parmesan cheese and seeds/nuts (optional). Pour dressing over Brussels sprout mixture. Toss well. Serve immediately or refrigerate for up to 3 days.