Recipes

Sliced Watermelon w/ Feta & Mint
Recipes
Sliced Watermelon w/ Feta & Mint
Posted by Catherine Murray on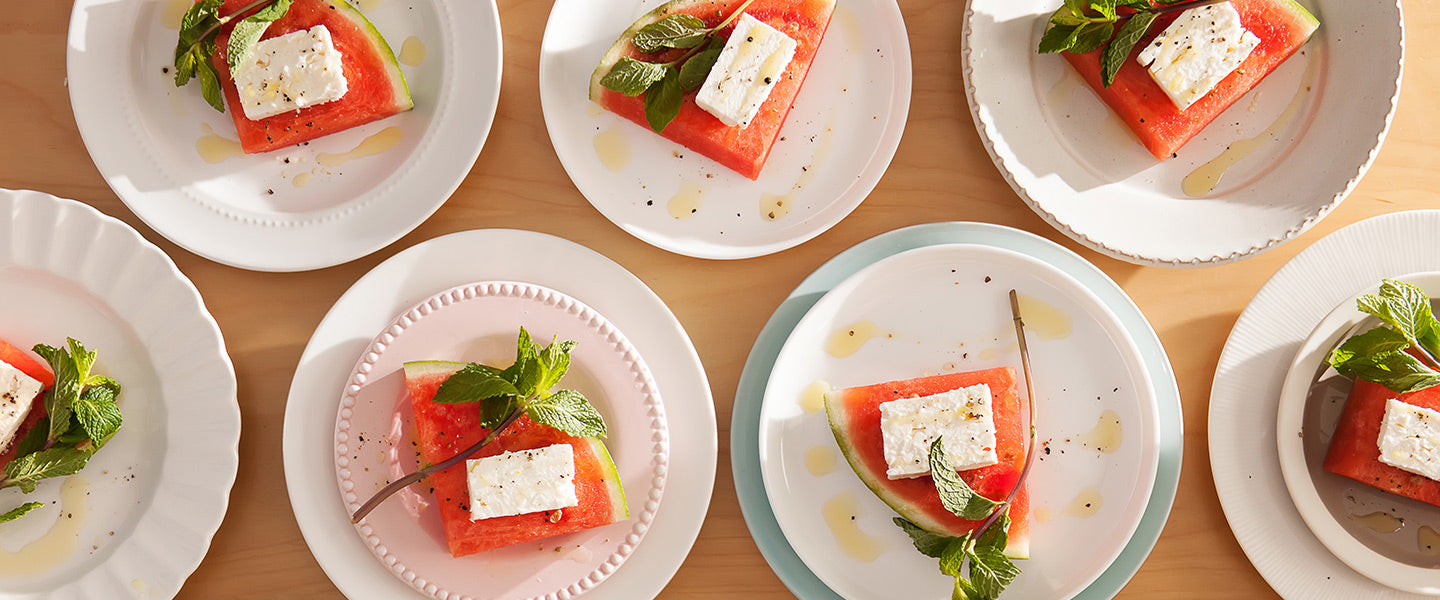 Fresh, cooling, sweet and salty, this dish is the perfect appetizer (or dessert!) for a summer meal.
Depending on the size of watermelon, this recipe could make up to 20 servings. If the watermelon is especially large, either double up on the number of slices per serving or reserve some watermelon for another use.
Prep Time: 10 minutes
Serves: 15-20 (appetizer style)
Ingredients
1 small seedless watermelon
16 oz. feta
1 large bunch fresh mint
6 tbsp Calivirgin olive oil
freshly ground black pepper
Directions
Cut the watermelon in half long ways twice (to make quarters), then slice each quarter into 1 ½ inch slices. Place each slice flat onto individual plates.
Cut the feta into ¼ inch thick slices to cover about half the width of the watermelon slices. Top each watermelon slice with a slice of feta.
Sprinkle with black pepper and drizzle with olive oil. Top with a sprig of mint.
Can be eaten with a fork, or by hand!