About EVOO

Greece

Sustainable olive oil production in Crete
About EVOO
Greece
Sustainable olive oil production in Crete
Posted by Olive Oil Lovers on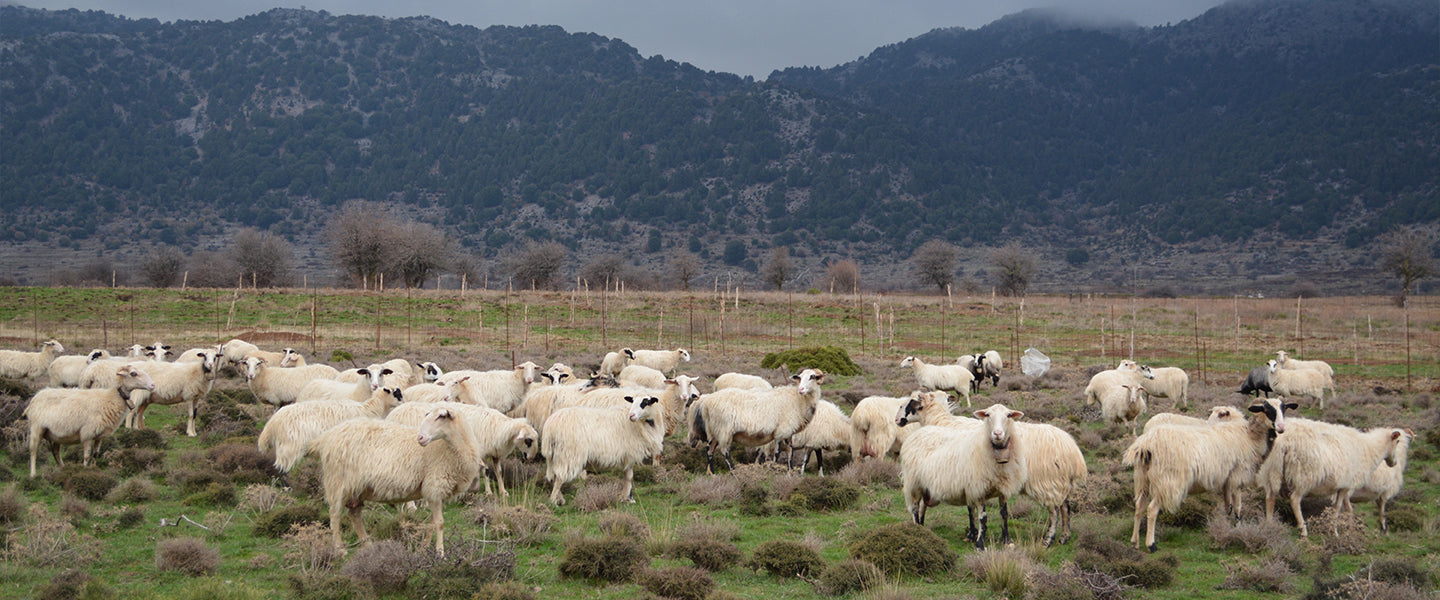 On the southernmost Greek island of Crete, an agricultural tradition that began thousands of years ago is continued today by a community of generational family farms. The olive tree plays a central role in this tradition, making it integral to the economy and culture of Crete. The bees and sheep that roam the countryside of Crete work with the olive tree to create a native ecosystem in which plants and animals thrive. Like the island's shepherds with their sheep, the olives' farmers act as caretakers who help guide an efficient system that requires minimal intervention to produce world-class products. On Crete, both Nature and Farmer evolved together to create the perfect environment for naturally sustainable olive oil production.
Discover Products from
Crete, Greece
Shop All
Minoan Civilization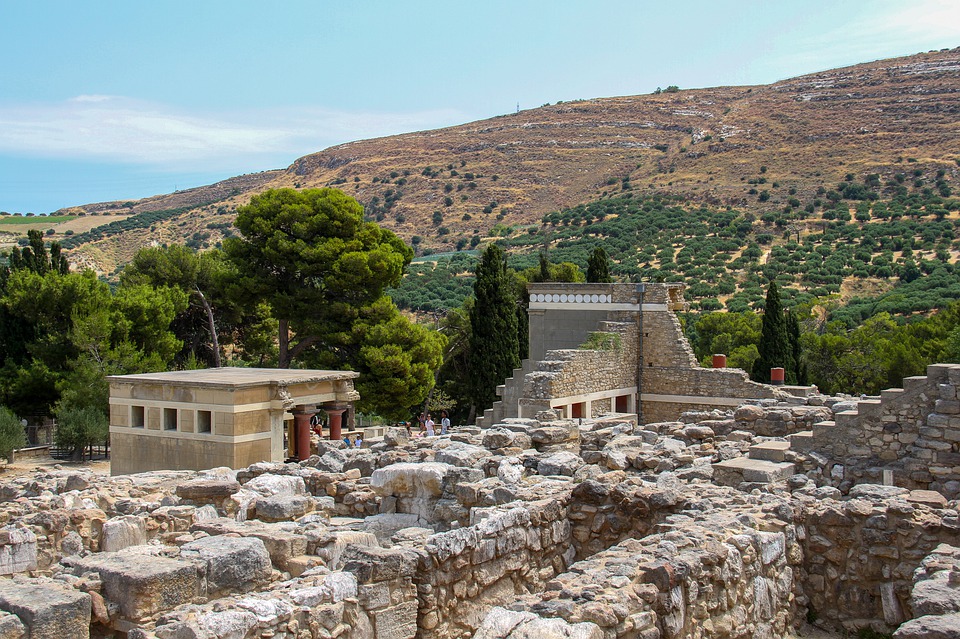 Minoan Civilization
Around 3500 BCE the first major civilizations began to sprout up in the Mediterranean basin and Crete, with its central location in this sea of seas, took on an historically important position. From their seat in Knossos, Crete, the Minoan civilization ruled over the Aegean region. Thanks in part to the economic importance of their olive oil exports, the Minoans would be one of the most dominant forces in this region over the next 2000 years. Approximately 1500 BCE a volcanic eruption on Thera (Santorini) created conditions that led to the Minoan civilization's demise. However, the myriad practical uses of olive oil in ancient cultures helped cement the olive's place in Cretan agriculture.
Minoan Crete
Minoan Crete
Surviving olive oil amphorae of the Minoans date back to 3500BC, with olive pits found in Knossos also dating back to this era. Minoan palaces had large storage areas in their lower floors filled with pithoi, large earthenware jars, to store large quantities of olive oil, and strict records were kept to track the ebb and flow of this critical resource. Religious shrines built in the period often enclosed olive trees and olive trees were shown in harvest scenes depicted on amphorae.
The Ancient Olive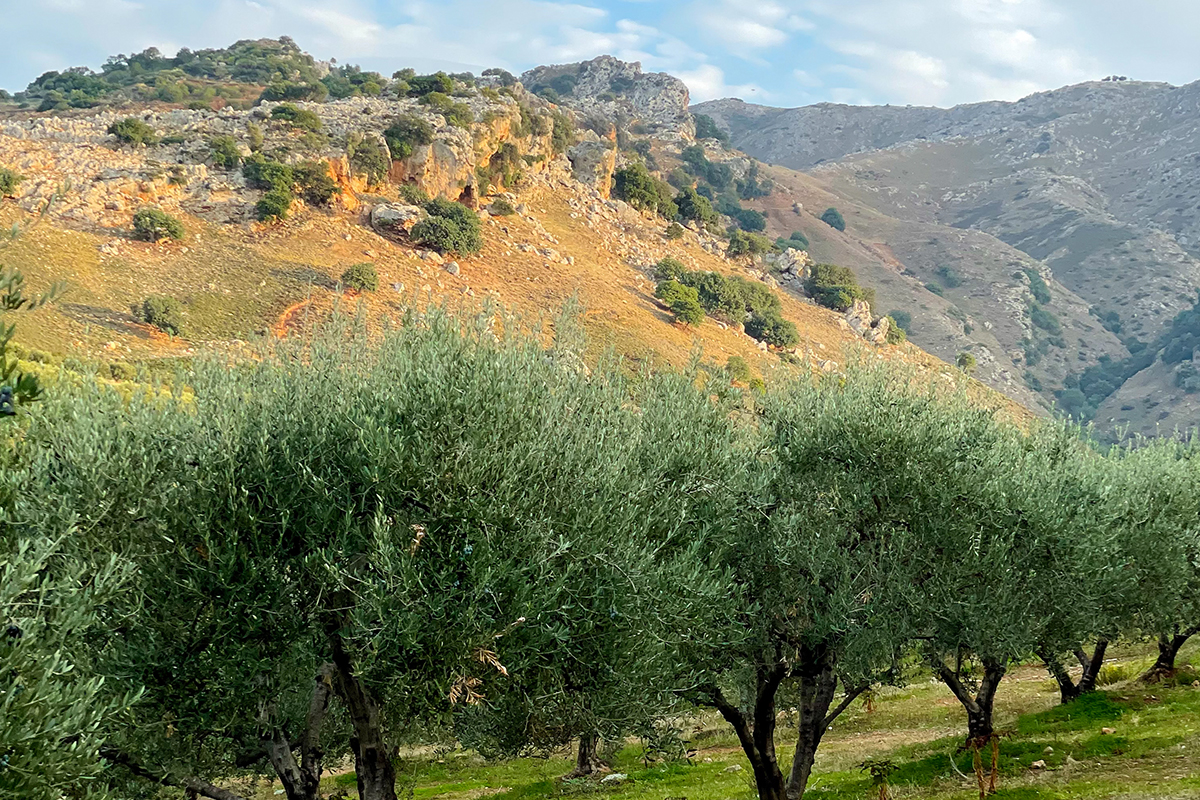 The Ancient Olive
As has been true for thousands of years, the base of Cretan cuisine remains its local vegetables, legumes and extra virgin olive oil. The mountainous island has a mild, mostly dry climate and is not ideal for many traditional crops due to lack of widespread fertile lands. Yet both climate and land are ideally suited to the olive, and the tree is widely considered native to the soils of Crete. Because olive trees typically require a decade or more of growth before decent olive production is reached, in antiquity each mature tree had immense value, making the health of the trees and groves across the island integral to the island's culture. For this reason agricultural activities throughout Crete's long history have largely been performed on family farms. As a result, the farming tradition here has remained mostly unchanged for millenia.
Grazing the Groves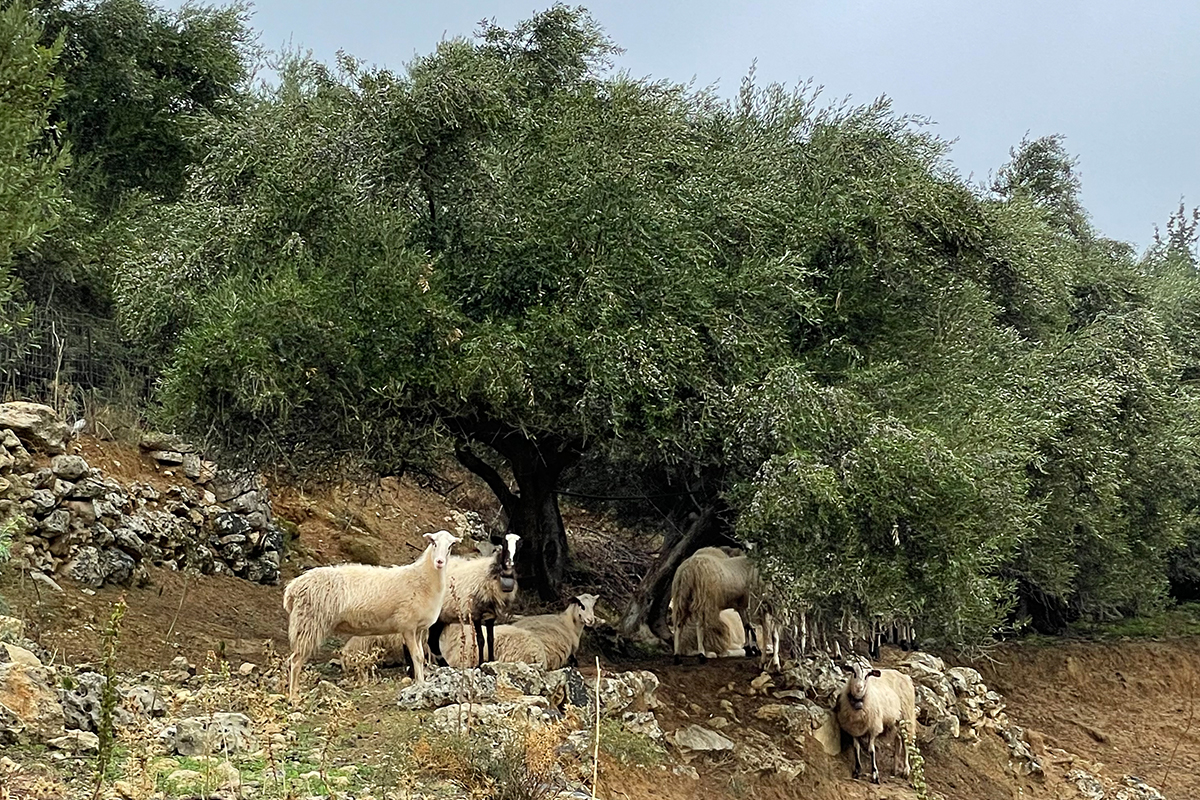 Grazing the Groves
Along with olive farmer, sheep and goat herding was one of the first professions in Crete. There is historical evidence of domesticated goats in Minoan Crete, and descendants of these goats now roam wild throughout the Cretan mountains. Today herders and their sheep still walk the ancient trails trodden by their forebearers. The sheep are ideally suited to the terrain of Crete, and throughout Crete's history sheep have been much more widespread than other livestock like cattle and chickens. As they have for millenia, the sheep split their time between cultivated land, local meadows, and wild mountainous regions. Crete today has over 150 native plants for the herds to graze on.
Abundant Flora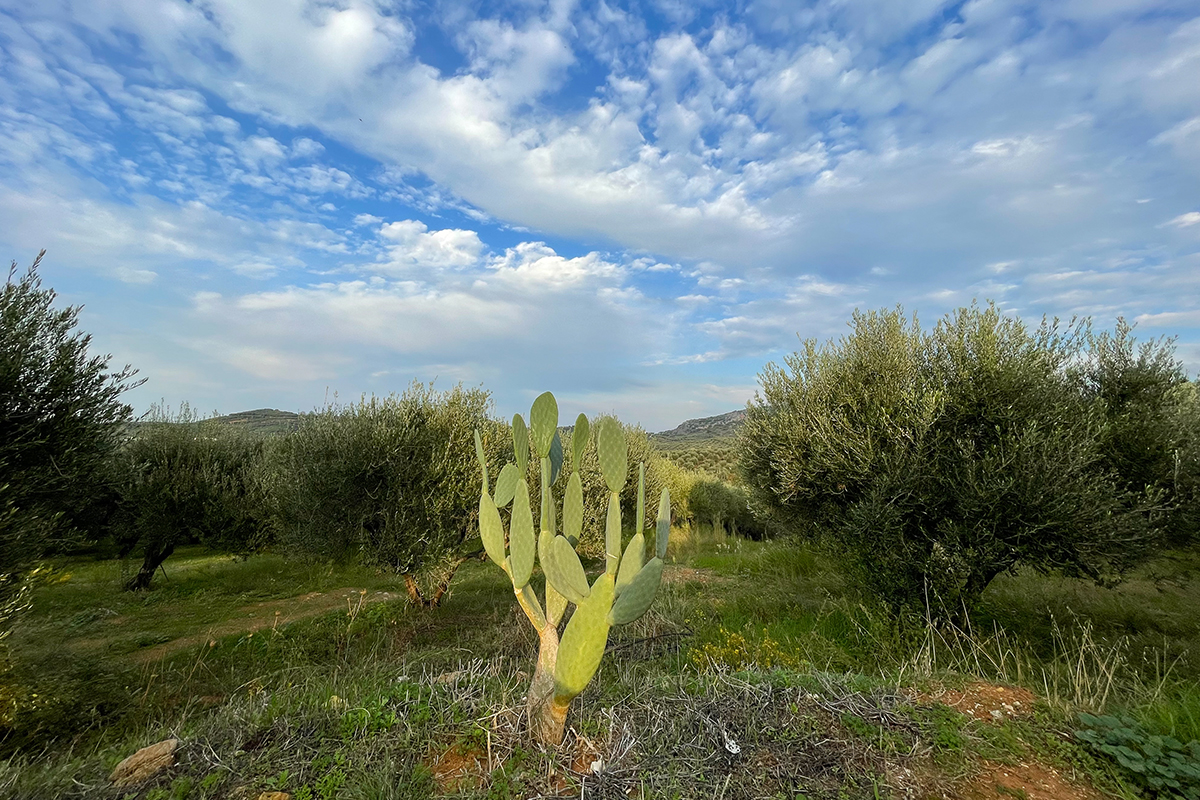 Abundant Flora
The Cretan countryside is filled with native trees, shrubs and herbs that are still used today as food sources. Since ancient times, Crete has produced a wide range of native food crops including grape, fig, orange and other citrus; almond, pistachio, quince and pear; as well as native herbs like cumin, coriander, fennel, sesame, celery, mint, oregano and thyme. This robust variety of plant life helps support not only the Cretan economy, but perhaps more importantly, also boosts the biodiversity to help create conditions for exceptional products.
Cretan Pollinators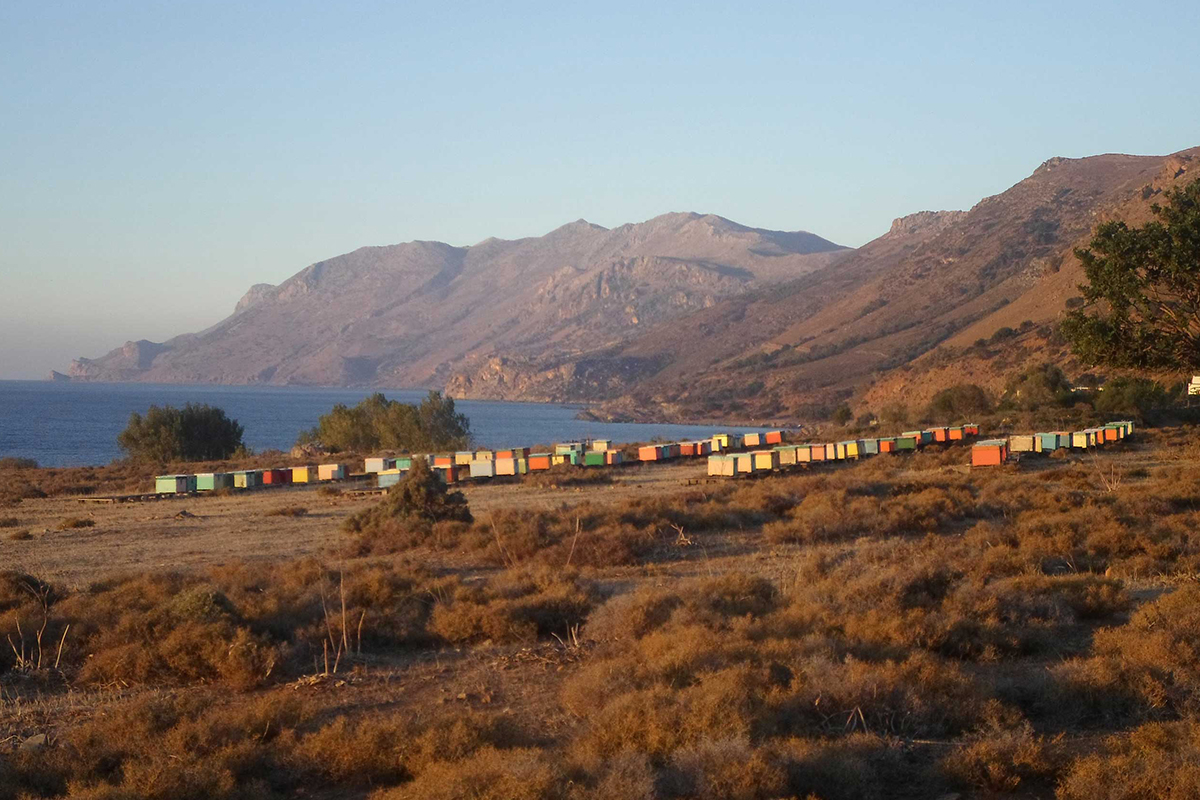 Cretan Pollinators
In ancient Crete honey from bees was the main source of sugar. As with the olive tree, the bee was a common decorative motif of the Minoans, and even honey containers were made in the shape of bee hives. Honey was used to make mulled wines and mead, an alcoholic beverage created by fermenting honey with water, and was also used to make offerings to the Gods. Today Cretan Thyme Honey is one of the most treasured honeys in the world with unique flavors and aromas due to the many wild native plants that dot the Cretan landscape from which the bees collect their nectar.
Quality through Sustainability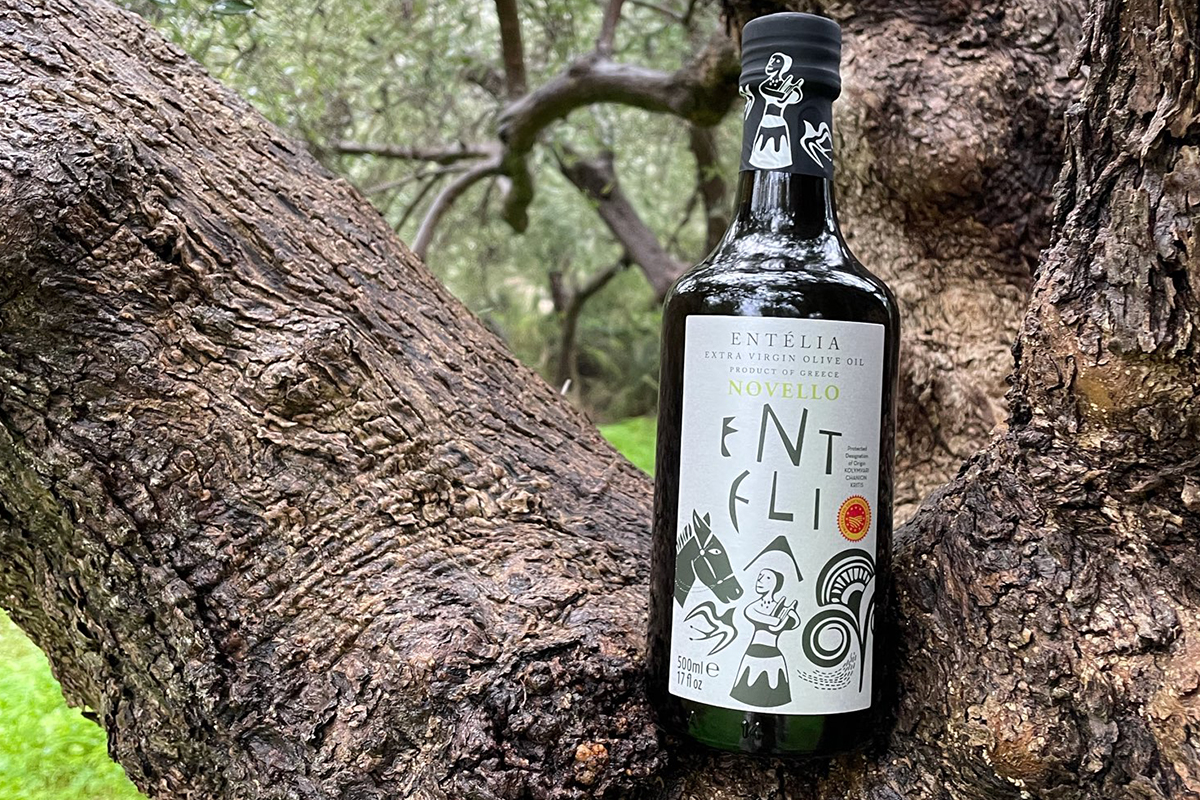 Quality through Sustainability
The continuous interplay across millenia between the olives, sheep, bees and other native flora and fauna of Crete is rare in today's world, and has helped perpetuate a naturally sustainable agricultural ecosystem that spans the entire island. While many Cretan farms exclusively practice organic farming, even those farms that are not certified organic follow sustainable practices with minimal pesticide use. This commitment to ethically responsible agriculture is essential to the island's economy as the health of the land directly contributes to the excellence of Crete's renowned food products. This has been proven in the quality of Cretan olive oil where 70-80% of all olive oil produced in the country qualifies as premium-quality extra virgin, a practically unheard of statistic in modern olive oil production.
Shop Olive oil from Crete.