Recipes
Greek Boureki
Posted by Olive Oil Lovers on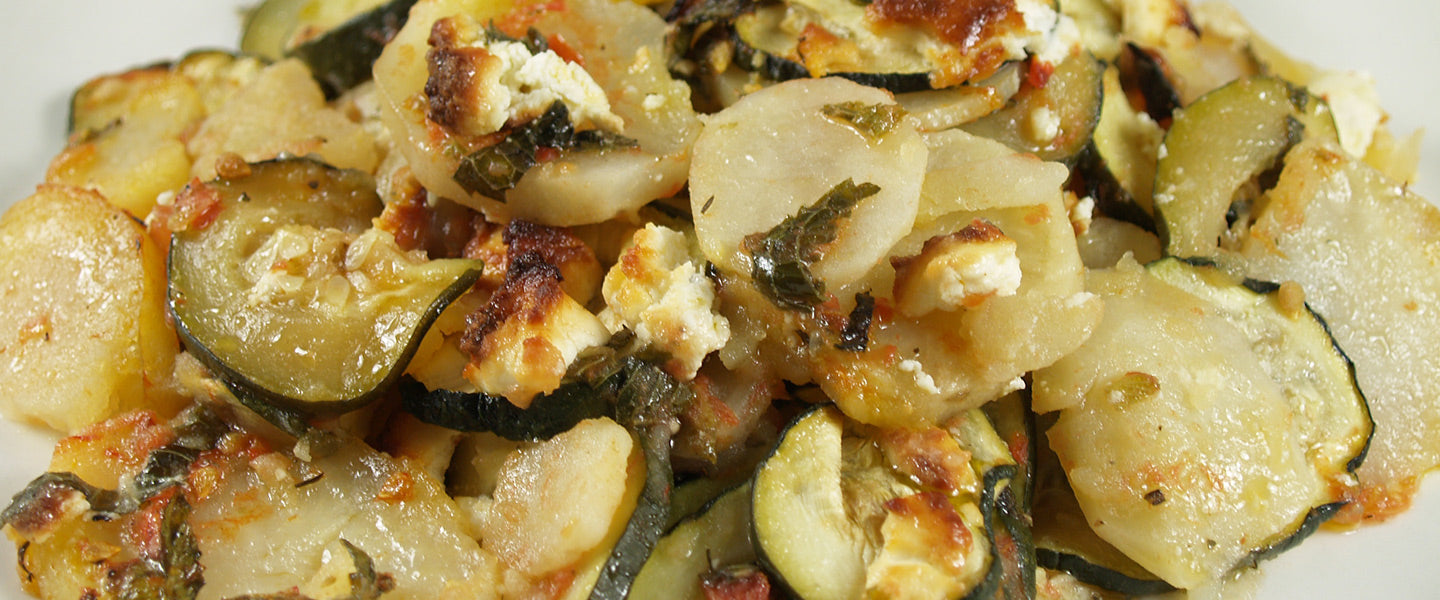 With the days getting longer and temperatures creeping back up, we're beginning to crave the foods of the season ahead. A staple dish in Greece, Boureki is typically made in the summertime when there is an abundance of garden vegetables and fresh herbs, but can easily be enjoyed year-round. Different versions of this recipe can be found throughout Greece and this particular recipe is commonly prepared in the mountain villages of Crete, prepared with Greek olive oil.
What you'll need:
3 medium potatoes, peeled
3 small zucchini
1 large ripe tomato, grated
1/4 cup fresh mint, chopped
1/2 teaspoon dried oregano
1/3 cup Extra Virgin Olive Oil
1/2 cup water
salt & pepper
1 package plain goat cheese (6 oz.)
Directions
Begin by thinly slicing the potatoes and zucchini, then place in a large bowl and sprinkle with sea salt. Next, grate the tomato on the large-toothed side of a cheese grater to obtain the juice and add to the potatoes and zucchini. Then add the chopped mint, oregano, olive oil, water, and a bit more salt and pepper to taste. Combine all of the ingredients by hand and pour into a 9×13 baking dish and crumble the goat cheese over the top. Place in the oven and bake uncovered at 425° for 50-60 minutes or until the cheese turns a golden brown.
Yield: Serves 4