Recipes

Lemon & Rosemary Olive Oil Cake
Recipes
Lemon & Rosemary Olive Oil Cake
Posted by Olive Oil Lovers on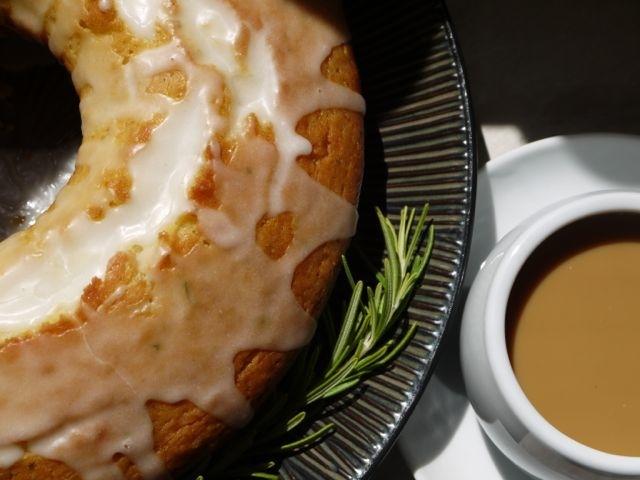 We often associate olive oil with dressing salads, fish and pasta, but it has also been used as an ingredient in baking around the Mediterranean for centuries – everything from breads, pastries, cakes and cookies, with one of our favorites being the classic olive oil cake. No butter required.
Each region has their own version of the cake, but with an abundance of fresh rosemary available this time of year, we felt inspired to bake one with the fragrant herb, along with fresh-squeezed local lemons and an addition of some creamy Greek-style yogurt.
And to keep with the Greek theme, we used the super-smooth and slightly nutty Crete Gold extra virgin olive oil, an oil not only great on its own, but perfect for baking.
The result was fantastic. Serve alongside a cup of morning coffee or afternoon tea for a perfect slice of sweetness.
What you will need:
2 eggs
1/4 cup fresh-squeezed lemon juice
1 tbsp lemon zest
2 1/2 tsp fresh chopped rosemary
1/2 tsp vanilla
1 cup Greek-style yogurt
1 1/2 cup granulated sugar
3 cups flour
2 tsp baking powder
1/2 tsp baking soda
1/2 tsp sea salt
1 cup powdered sugar (for icing)
1 – 2 tbsp fresh-squeezed lemon juice (for icing)
Begin by preheating the oven to 350F degrees. Grease your baking pan of choice (we used a ring mold) and coat with a light dusting of flour to ensure the cake can easily be removed from the pan.
In a large bowl, combine the olive oil, eggs, 1/4 cup lemon juice, zest, rosemary, vanilla, yogurt and granulated sugar, whisking until the mixture is light and smooth, about 1 – 2 minutes.
In a separate bowl, thoroughly combine the flour, baking powder, baking soda and salt, and using a wooden spoon, fold into the wet ingredients, stirring until mixed together.
Pour the batter into the baking pan and bake for about 45 minutes or until a toothpick inserted into the middle of the cake comes out clean.
Remove the cake from the oven and let cool in the pan for 10 minutes before removing the cake from the pan. Let the cake cool completely on a cooling rack and then prepare the icing: Whisk 1 – 2 tbsp lemon juice into 1 cup of powdered sugar, adding more juice or sugar if necessary. When desired consistency is reached, drizzle over the cake and let set before serving.
Yield: 10 – 12 servings