Recipes

One-Toss Mixed Bean Salad
Recipes
One-Toss Mixed Bean Salad
Posted by Catherine Murray on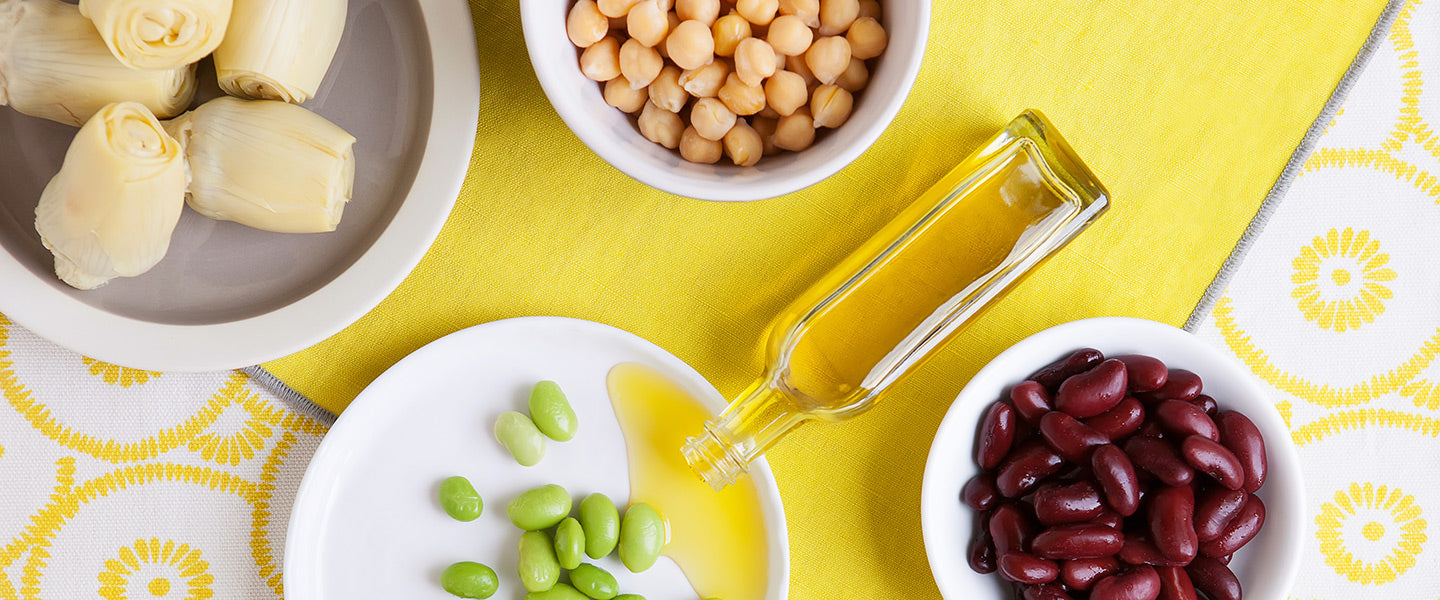 This vegan, protein-rich bean salad is light enough for a summer picnic side dish and hearty enough for a substantial meal. We recommend  Entelia extra virgin olive oil for this recipe.
Prep Time: 10 minutes
Chill Time (if desired): 4 hours
Servings: 8 side dishes, 4 meals
Salad Ingredients
1 can kidney beans, drained and rinsed
1 can garbanzo beans/chickpeas, drained and rinsed
12 oz frozen edamame, shelled and thawed
1 can quartered artichoke hearts, drained
Dressing Ingredients
1/3 cup olive oil (try Entelia)
1 tbsp Dijon mustard
1 tbsp dried onions
juice of 2 lemons
2 tbsp chopped garlic
¼ cup fresh parsley, finely minced
½ tsp salt
¼ tsp pepper
Preparation
Combine all salad ingredients in a large bowl. Toss. Combine all dressing ingredients in a small bowl. Stir until well incorporated. Pour dressing over salad and mix until combined. Adjust seasonings to taste. Eat immediately, or chill in the refrigerator for up to four hours to marinate the flavors. Keep refrigerated for up to 7 days.