Recipes

Pan Tumaca con Jamón
Recipes
Pan Tumaca con Jamón
Posted by Olive Oil Lovers on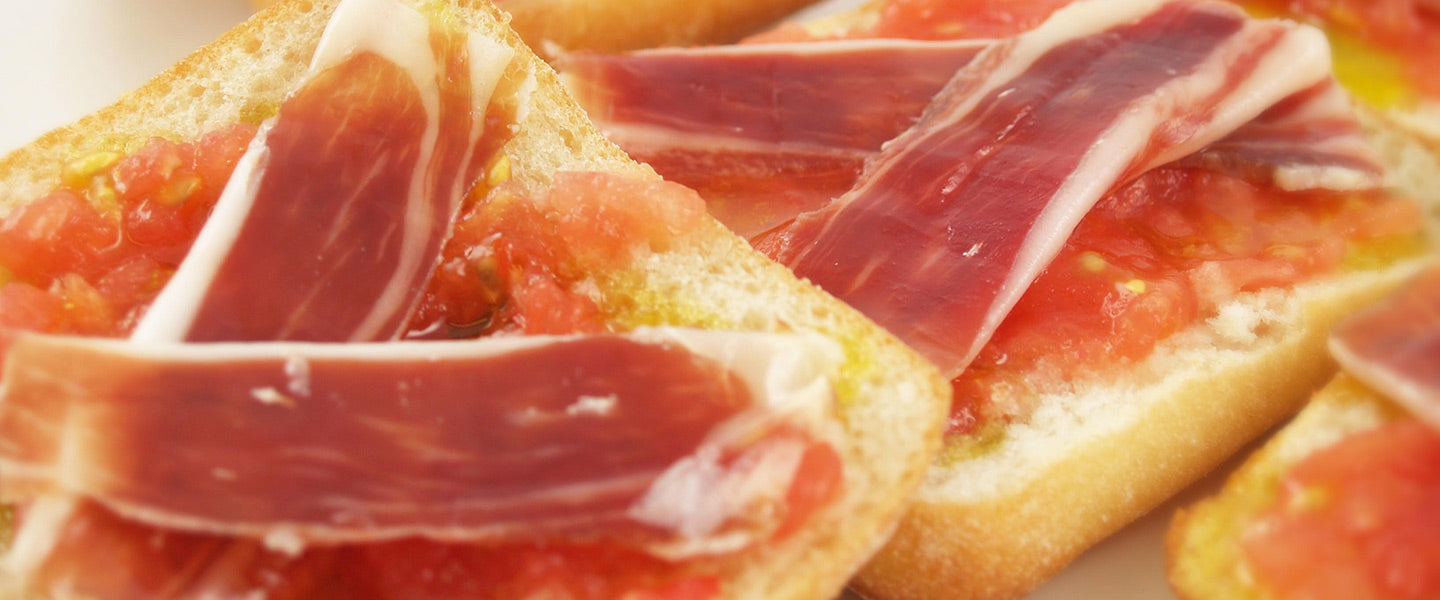 While traversing through the south of Spain last harvest season, one of our favorite local dishes of which we never tired was the pan tumaca con jamón. Originating in the Catalonian region of Spain, pan tumaca is now regularly enjoyed throughout the country, most often for breakfast.
We were first introduced to this typical breakfast at the restaurant of Oro del Desierto during our visit to their estate. When drizzled with their fresh Hojiblanca, we quickly realized how this has become a delicious staple of their diet and were hooked.
Just a few simple ingredients is all you need:
Fresh white bread, preferably baguette
Ripe tomato
Sea salt
Extra Virgin Olive Oil
Jamón Ibérico (cured Iberico ham)
Directions
Simply slice and toast the bread, then either rub an open half of tomato on the open face of the bread, or grate the tomato with a large-toothed cheese grater and spread the tomato juice over the bread. It is common to rub the bread with a clove of garlic before rubbing the tomato, but for the version with Jamón, it can be omitted. Next, sprinkle with just a bit of sea salt and drizzle with a pungent extra virgin olive oil. Last, place a couple slices of Jamón on top. Begin your day like a Spaniard and enjoy with a glass of fresh-squeezed orange juice or strong coffee.