Recipes

Olive Oil Honey Glazed Ham
Recipes
Olive Oil Honey Glazed Ham
Posted by Olive Oil Lovers on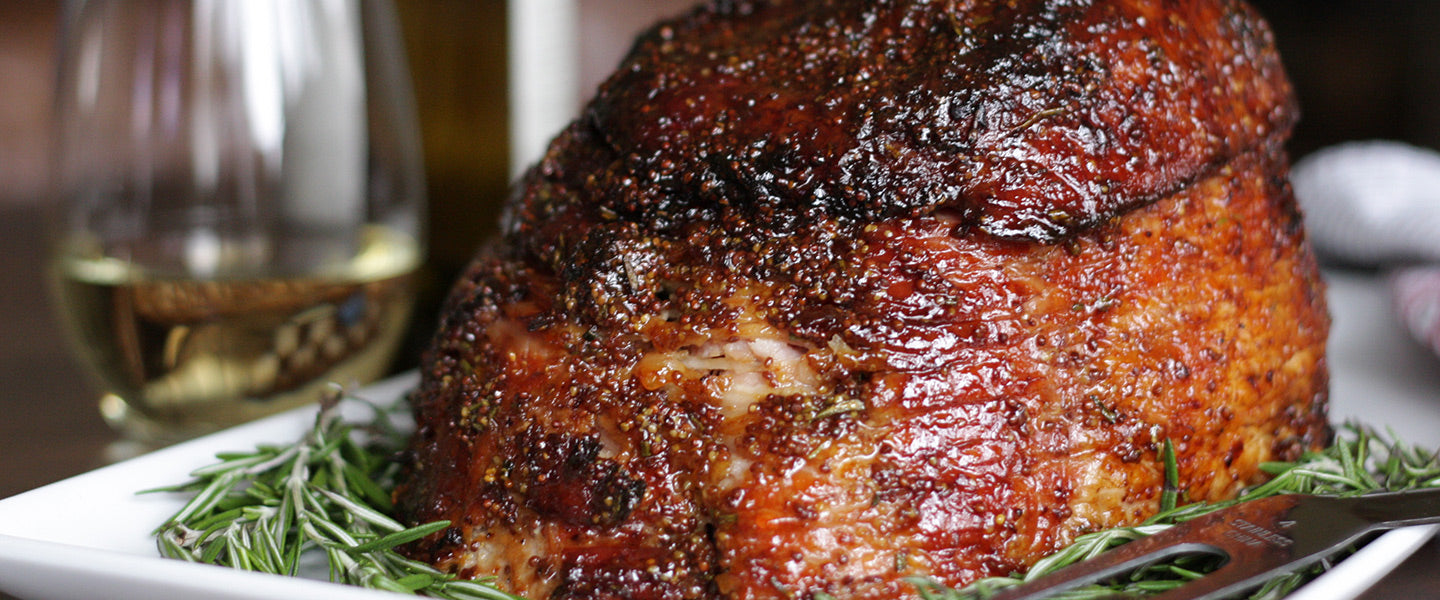 With the holidays fast-approaching, many of you are finding yourselves scrambling to plan the perfect meal for family and friends. For those of you dreaming of enjoying a succulent roasted ham this holiday, try a rub of flavorful extra virgin olive oil, garlic and rosemary with a succulent glaze of honey and whole-grain mustard. The perfect combination of sweet and savory, this recipe is sure to please your hungry guests.
What you'll need:
For the rub:
8-10 lbs. whole, uncured ham
3 teaspoons kosher salt
2 teaspoons freshly ground black pepper
1/4 cup extra virgin olive oil
3 cloves garlic, chopped
1 tablespoon fresh chopped rosemary
For the glaze:
1/2 cup honey
1/2 cup whole-grain mustard
2 teaspoons white wine vinegar
1 teaspoon chopped fresh rosemary
Directions
Using a sharp knife, cut a cross-hatch pattern on the top fatty part of the ham about 1/4 inch deep and 1 inch apart. Combine all ingredients for the rub and rub the mixture around the outside of the ham with your hands. Cover and refrigerate overnight or for a minimum of two hours before roasting.
Remove the ham from the refrigerator one hour before roasting and place in a large roasting pan. Preheat the oven to 450F degrees. In the meantime, prepare the glaze and set aside.
After roasting the ham at 450F degrees for 20 minutes, rotate the roasting pan, then brush the ham with some of the glaze and reduce heat to 350F degrees. Continue to roast the ham for approximately 2 hours, glazing the ham every 30 minutes. The ham should reach an internal temperature of 150F degrees on a meat thermometer.
Yeild: Serves 10 people
photo: franziska lewis