Recipes

Roast Fingerling Potatoes with Rosemary & Olive Oil
Recipes
Roast Fingerling Potatoes with Rosemary & Olive Oil
Posted by Eva Kosmas Flores on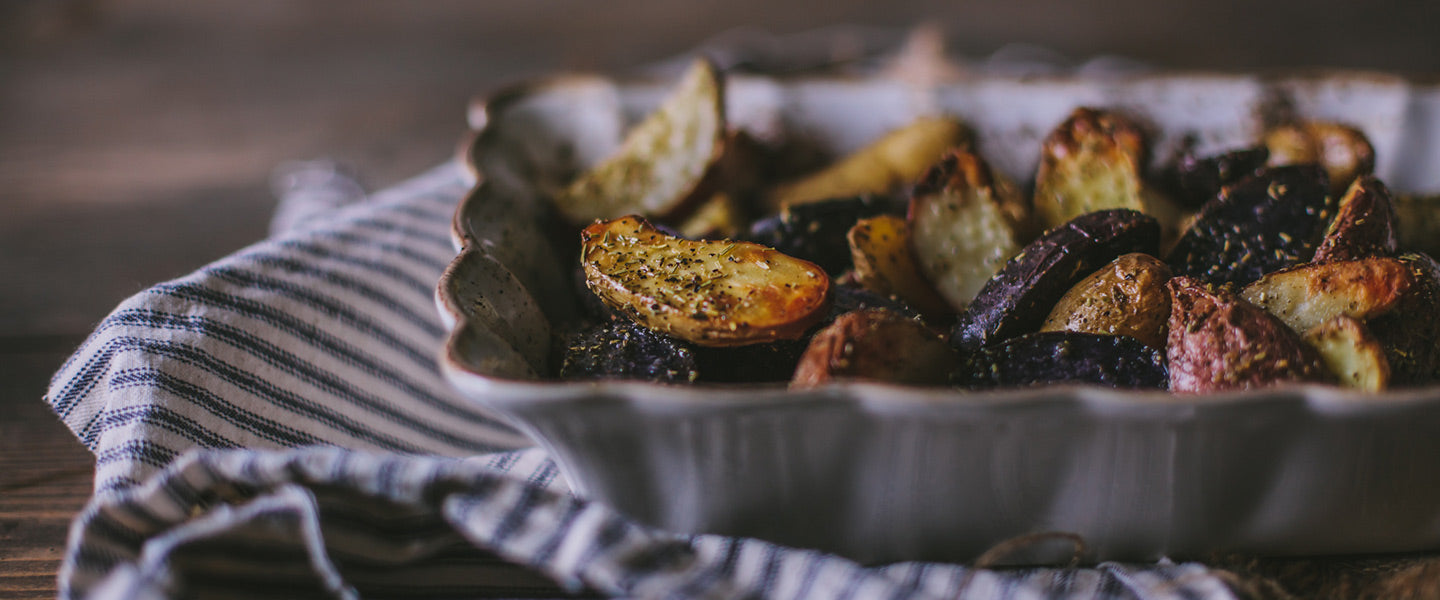 Sometimes the simplest dishes are the best ones, and that mantra certainly applies here. Heirloom fingering potatoes are dusted with rich buttery olive oil and tossed with dried herbs and spices. Roasted to perfection, their 'fluffy on the inside crispy on the outside' texture is almost as wonderful as their flavor.
Ingredients
3 lbs fingerling potatoes
1 teaspoon dried rosemary
3/4 teaspoon salt
3/4 teaspoon garlic powder
1/4 cup olive oil (Try Aria extra virgin olive oil)
1/2 dried oregano
1/2 teaspoon black pepper
Directions
Preheat the oven to 375 degrees Fahrenheit. Cut the fingerling potatoes in half lengthwise, cutting any especially large fingerling potatoes into quarters. Set aside.
In a small bowl, combine the rosemary, salt, garlic powder, oregano, and black pepper. Set aside.
Toss together the fingerling potatoes, olive oil, and rosemary mixture in a large bowl until the potatoes are coated in the olive oil and the spices. Empty the mixture into an oven-safe casserole pan, making sure to get all of the olive oil out of the bowl and into the pan.
Place the pan in the oven and roast for 1 hour to 1 hour 15 minutes, or until the exposed potatoes turn golden brown and are tender when pierced with a fork. Remove from the oven and allow to cool for 20 minutes before serving.