Recipes

Asparagus Salad with Orange Vinaigrette
Recipes
Asparagus Salad with Orange Vinaigrette
Posted by Catherine Murray on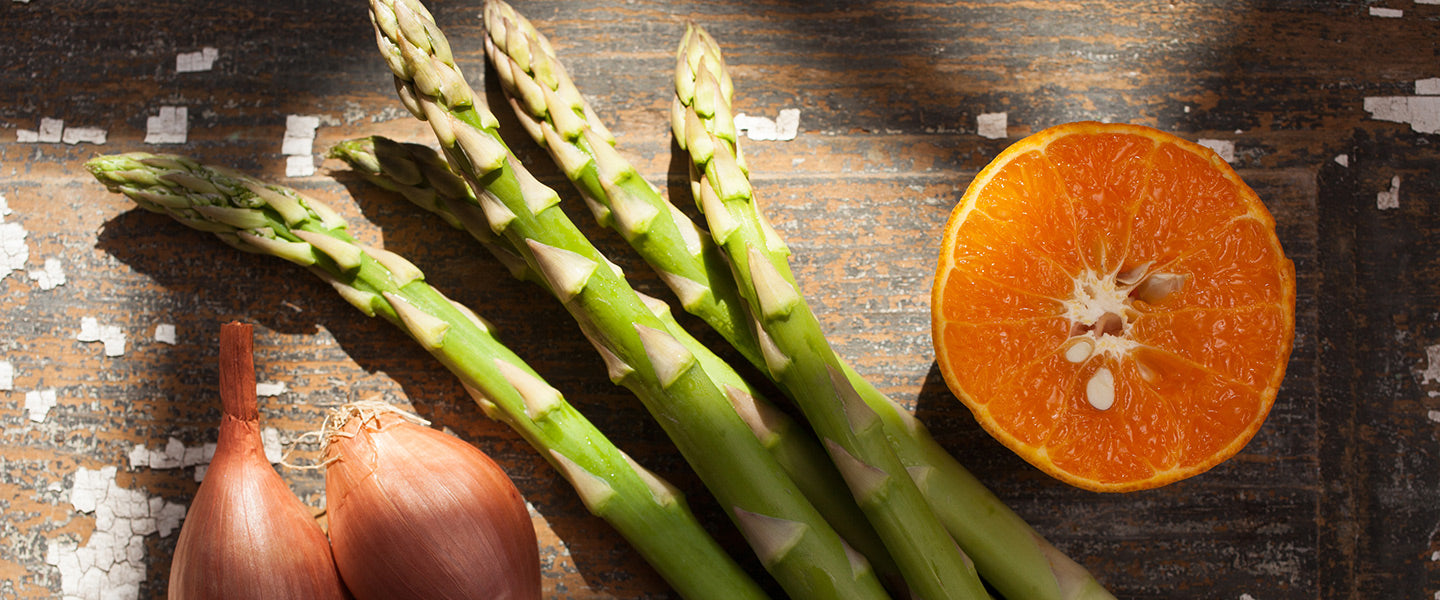 Salads are labeled as side dishes when they could just as easily become the hero. A marrying of fresh flavors and varying textures, salads are a welcome relief from standard fare. For a larger meal, serve with grilled chicken breast or a chunk of grilled ciabatta bread.
Oleoestepa Arbequina is fruity in taste, most characterized by green fruits, tomatoes and hint of green almond. With a balancing of peppery arugula and fresh oranges, the olive oil sings.
Ingredients
For the Salad
8 oz. arugula
1 bunch fresh asparagus
1 cup mandarin orange slices (fresh or canned)
½ cup slivered almonds
¼ cup shredded Parmesan cheese
For the Dressing
1/2 C olive oil (Try Oleoestepa Arbequina)
1 shallot
juice of half a lemon
juice of one mandarin orange
3 tbsp white vinegar
dash of salt
Directions
Place all dressing ingredients into a tall bowl or glass. Mix with an immersion blender until very smooth. Set aside.
Place arugula into a large serving bowl. Using a peeler, shave the asparagus over the arugula, starting at the tips and working down. Discard the hard ends.
Top with orange slices, almonds, Parmesan and dressing then toss. Serve immediately.
Serves 4.