Recipes

Flourless Chocolate Olive Oil Cake
Recipes
Flourless Chocolate Olive Oil Cake
Posted by Eva Kosmas Flores on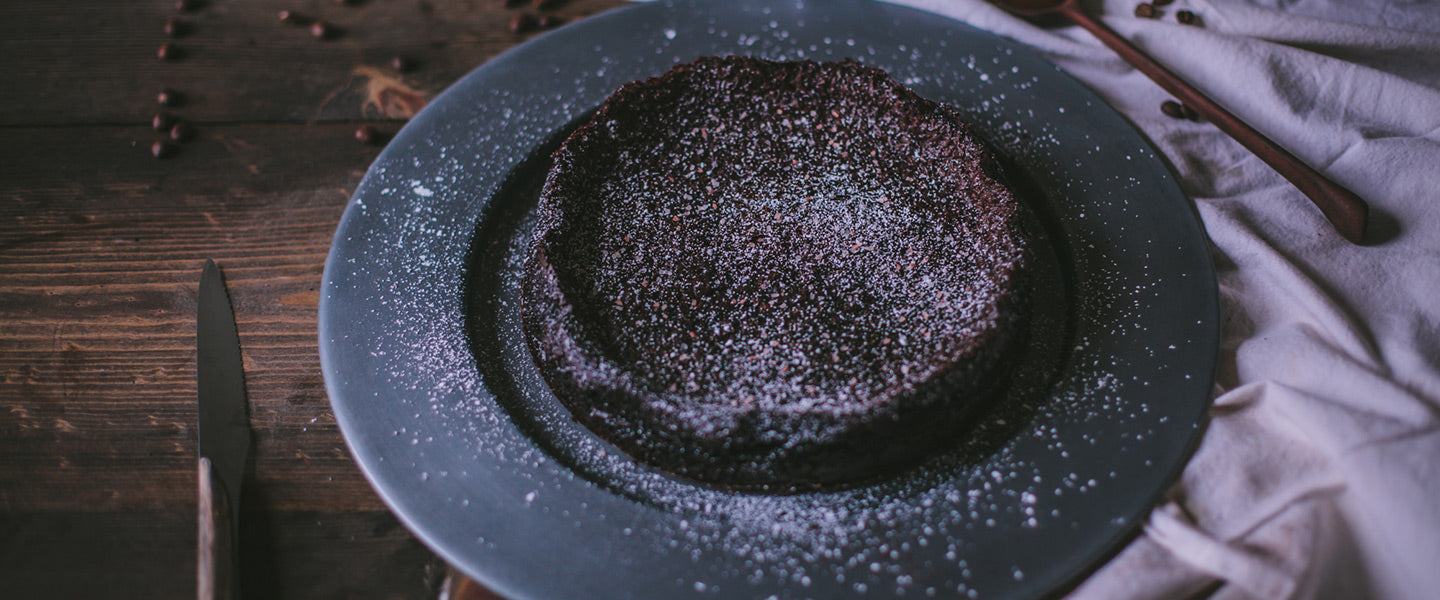 A delicious and rich dessert choice, this delightful cake combines olive oil and chocolate in a dense single layer. When sprinkled with a bit of sea salt and powdered sugar, it creates a delicious sweet & salty flavor combination that's sure to satisfy both the savory and the sweet tooth.
Ingredients
1/2 cup cocoa powder
1/2 cup boiling water
1 tablespoon espresso powder
1/3 cup finely ground oats
1/2 teaspoon salt, plus more for garnish
1 cup granulated sugar
2/3 cup Entelia olive oil
1/4 teaspoon baking soda
3 eggs
1 teaspoon powdered sugar
Directions
Preheat the oven to 350 degrees Fahrenheit. In a large bowl, whisk together the cocoa powder, boiling water, and espresso powder until smooth. Set aside.
In a small bowl, mix together the oats, salt, and baking soda until combined. Set aside.
In a medium bowl, beat the eggs with a whisk attachment at medium-high speed until light and fluffy, about 3-5 minutes. Set aside.
Add the sugar and olive oil to the chocolate mixture and mix until smooth. Add the oat mixture and the eggs and stir until completely combined.
Pour the batter into a well-greased springform cake pan. Place in the oven and bake for 35-45 minutes or until the edges of the cake are firm when poked and have sunken away from the edges of the pan. Remove from the oven and allow to cool for 30 minutes before removing the sides of the springform pan. Allow to cake to continue to cool on the springform pan base for an additional hour before garnishing with powdered sugar and a pinch of salt and serving. Can also be refrigerated and served chilled.