Recipes

Orange and Basil Olive Oil Muffins
Recipes
Orange and Basil Olive Oil Muffins
Posted by Jesse Rockwell on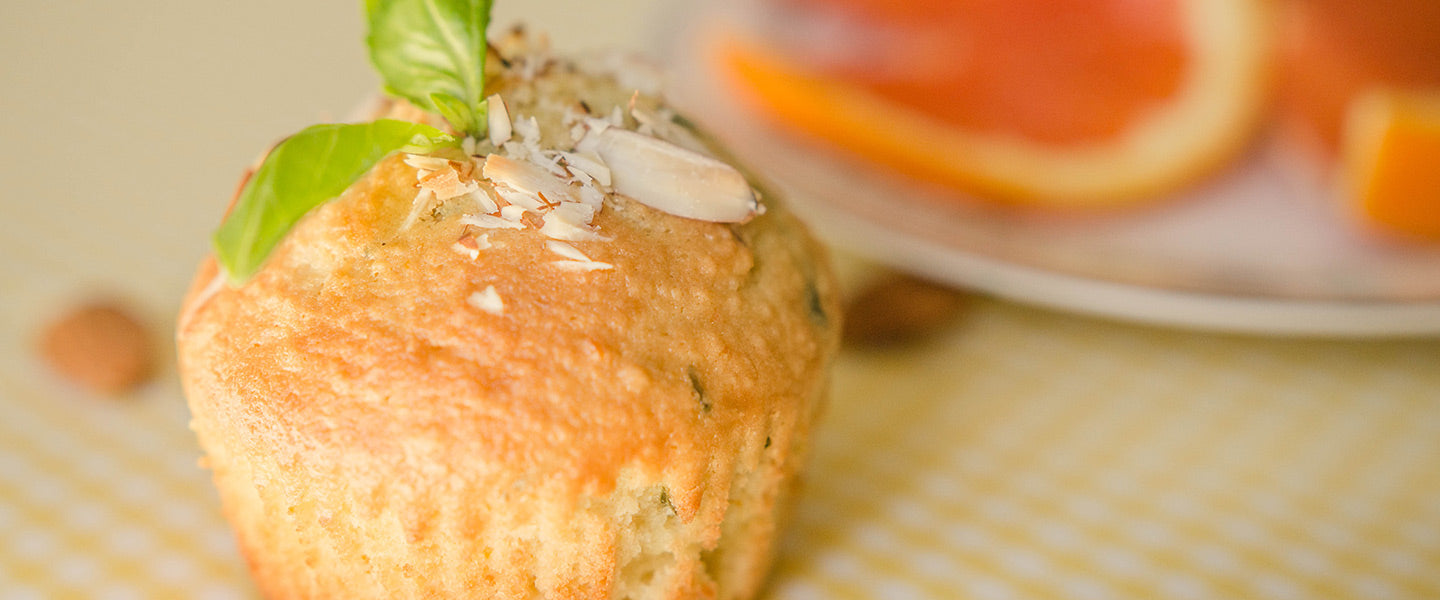 Spring is finally here, and the fruit trees are beginning to bloom. Try this delicious muffin recipe to bring the fragrance of spring into your kitchen. A touch of basil adds a unique freshness to these light, airy and slightly sweet muffins. For this recipe I used the Pruneti extra virgin olive oil from Tuscany to accentuate the citrus flavors of the muffins.
Ingredients
3/4 cup sugar
4 large eggs, at room temperature
½ cup fresh squeezed orange juice, at room temperature
¼ cup extra-virgin olive oil (Try Pruneti I.G.P. Toscano)
¼ cup plain whole milk Greek yogurt, at room temperature
1 large orange, zested/li>
1 handful basil
1 cup almond flour
1 ¼ cups all-purpose flour
2 teaspoons baking powder
½ teaspoon fine salt
½ cup slivered almonds, for topping
2 T orange blossom water (optional)
Directions
Preheat Oven to 375 F. Line the muffin tin with paper liners. Chiffonade basil leaves to make 3 T packed.
Using a hand mixer or a stand mixer on medium speed, beat the sugar and eggs together until pale and beginning to aerate, about 2 minutes.
Beat in the orange juice, orange blossom water, olive oil, yogurt, basil and orange zest. In a separate bowl, whisk together the flours, baking powder, and salt. In batches, stir the dry ingredients into the wet ingredients until just blended.
Using a brush, lightly oil the paper liner cups. Fill the cups with batter, 2/3 of the way full. Top with slivered almonds.
Bake until golden on top, about 20 minutes. Place on a wire rack and cool for 20 minutes. Top with small basil sprigs and serve.