Recipes

Creamy Garlic Dijon Deviled Eggs
Recipes
Creamy Garlic Dijon Deviled Eggs
Posted by Catherine Murray on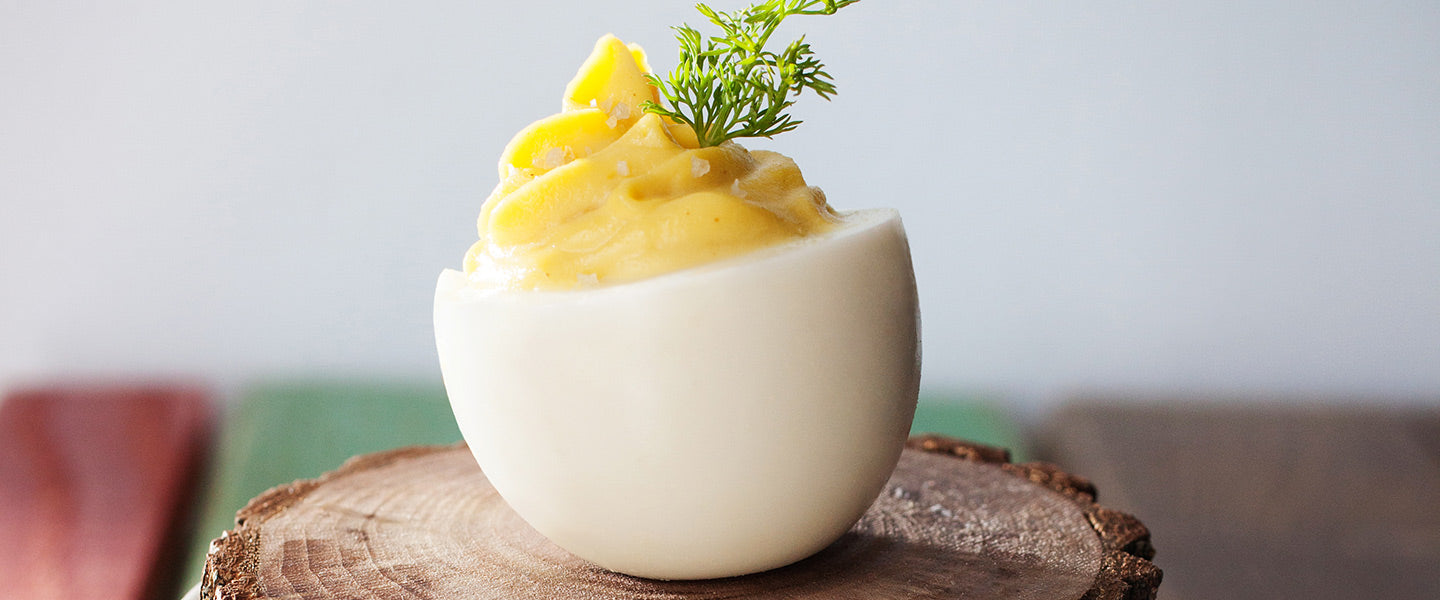 Somehow a rumor got started that mayonnaise is hard to make. And yet it's REALLY REALLY easy. Throw one egg yolk, some olive oil, a hint of lemon juice and dab of water into a bowl, mix with an immersion blender for 90 seconds and voila, mayo. With just a few more ingredients, you'll have a whole new condiment to add a special twist to the classic deviled egg.
Morgenster Estate olive oil has an intense aroma of freshly cut grass with a peppery finish, so it's easy to think of spring with fresh eggs upon opening the bottle. When combined with Dijon mustard, garlic and lemon juice, it takes on a flavor similar to truffles, pairing well with eggs and roasted chicken.
Ingredients
1 dozen hard-boiled eggs
fresh dill (optional)
coarse gray salt (optional)
for Creamy Garlic Dijon mayo (makes extra):
1 egg yolk
3 tbsp Dijon mustard
1 C olive oil (Try Morgenster Estate Extra Virgin Olive Oil)
3 tbsp finely chopped garlic
2 tbsp fresh lemon juice
1 tsp water
Directions
In a tall bowl or glass, combine egg yolk, olive oil, mustard, lemon juice and water. Mix with an immersion blender for 90 seconds until very smooth and thick. Add garlic and blend until incorporated.
Peel the hard-boiled eggs and slice in half lengthwise (for an upscale presentation, cut off the thin ends and stand upright). Scoop out yolks into a medium sized bowl.
Add ¼ cup Creamy Garlic Dijon and incorporate until smooth. Scoop mixture into a piping bag and pipe into the egg whites. Garnish with fresh dill and salt.
Store Creamy Garlic Dijon in an airtight container in the refrigerator for 1-2 weeks.